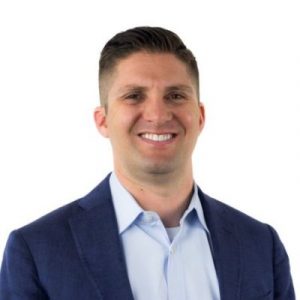 For our next Q&A, it's time to step over to a corner of the infrastructure world that we don't hear from very often. Comstar Supply is a national distributor of outside plant product and expertise for the telecommunications and utility industries headquartered in Collegeville, PA. Founded by Earl Punchard in 1994, the company now serves a diverse customer base includingcontractors, broadband companies, electric utilities, transportation, and government entities. With us today to talk about the company's drivers and the current market for fiber is its President – Chad Punchard.
TR: How did Comstar get started, and how did you get involved?
CP: My dad worked as a project manager for Henkels & McCoy after the Vietnam War. His career continued in Outside Plant construction for more than 20 years working for several national and regional service providers. In 1994, he decided to start Comstar with the goal of serving local Bell Atlantic contractors with pathway products. While I was at college at the University of Pittsburgh I got a call that he was sick, so I came home and started helping out. At the time, he was a one-man show and my role was the life cycle for each order from preparation to fulfillment while finishing up college locally. To make a long story short, he passed away in 2008 and my Mom and I took over the business.
TR: How have you gone about growing the business since then?
CP: It sounds easy and cliché but it's really about staying humble, surrounding yourself with the right people, and believing in one common goal across the company. We want to exceed customer expectations. Period. Every order, no matter the size or scope – should be treated the same. If there's an issue – we'll fix it. If there's a need, then it's all hands on deck. As a distribution partner to some of the largest broadband providers in the country, trust and communication play a huge part in our ability to build strong, lasting relationships.
TR: Do the needs of different verticals require a different approach?
CP: We serve many diverse verticals but each have similar expectations. They want a distribution partner that can not only deliver products, but also value. The way we differentiate ourselves is by building partnerships with our customers vs. just being a logistics mechanism for their business. Our customers desire tailored inventory, control over inventory position, storage, logistics, and access to our employees – who know their business. And most importantly, they want communication. Our goal is to be consultative and provide the capabilities they want and deliver outcomes they demand. Travel With Girls
TR: What challenges are you experiencing as a distributor in today's marketplace?
CP: Our biggest challenge and opportunity is to educate our partners and potential customers on current market conditions and work with them to provide solutions tailored to their specific needs. We've done a great job securing allocation and capacity with our supplier partners and allowing our customers to prioritize their needs for maximum results. It's that constant stream of communication, sharing of ideas, and building customized programs which will give our customers a competitive edge over their competition by giving them speed to market for their services.
TR: What are the main drivers for the industry as you see it from a distributor's perspective?
CP: There's still a race being run for that last mile. With 2020 predictions of 40-50 billion connected devices to the Internet, the infrastructure currently in place will come under severe pressure to support this growth. We're seeing cellular backhaul and front haul builds that are very robust over the next several years. Small cells and 5G technologies are driving enormous fiber demand. The appetite for dark fiber has come back in a significant way and data center builds continue to support all cloud operations.
TR: With that many unique drivers, what is the climate out there for your customers?
CP: The race for mobile customers has created an environment where rural isn't so rural anymore and it's not just your major metropolitan cities and major interstate arteries being built up to handle demand. There are new builds and pathways happening across the country and abroad to capture the new world customer that is not tied down by a land line. With so much new plant being built, the demand is seen across all suppliers for all products used to construct and maintain fiber networks. We are at the point today where even the demand for contractors is high and supply is getting tight.
TR: To support that demand, what are you hearing about the production of fiber?
CP: Production levels are at the highest they've been in history, and that's globally. I've heard from many people I respect very much say this is the strongest market in the history of the industry. When you see companies making significant capital investment in fiber manufacturing, it's meaningful. There is North American and international capacity coming online in 2017-18 which will helpproduction, and there continues to be high demand on overall preform and drawn fibers worldwide which exacerbates an already tight market.
TR: What are your predictions for the fiber market over the next 12-18 months?
CP: Our view is the market is in high demand and will continue that trend into 2017 and beyond. We've been through several of these shortages since 1999 and all of them had one significant event or root cause driving the shortfall. This one is unique because of the different verticals creating such high demand on capacity. Having the right materials, in a timely manner, is a true differentiator for carriers because it accelerates their ability to realize revenue and meet their own customer demands for timely implementation.
TR: Thank you for talking with Telecom Ramblings!
If you haven't already, please take our Reader Survey! Just 3 questions to help us better understand who is reading Telecom Ramblings so we can serve you better!
Categories:
Fiber optic cable
·
Industry Spotlight
·
Telecom Equipment