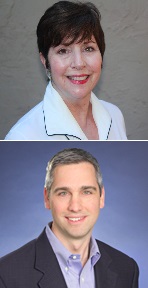 Of all the new technologies that are now coming of age in the infrastructure world, it is SDN and NFV that are causing the most wide-ranging shifts. All vendors have been preparing for the new milieu, but few have taken as dramatic steps as Ciena did with the purchase and integration of Cyan last year. Tying those capabilities in with their Services division, they have quickly put together the means to help network operators hit the accelerator on SDN and NFV at just the right time. With us today to talk about how they see it all panning out are Pamela Morgan, Services Marketing Lead for Ciena's Services division, and Joe Cumello, VP of Portfolio Marketing at Ciena.
TR: We rarely hear directly from the Specialist Services division at Ciena, can you give us a quick snapshot of what you do?
PM: Generally speaking, our specialist services includes our plan and design consulting practice professional services, our deployment services, and of course our maintenance and support services. On top of those, we have our managed services business. We work to make our customers successful and to augment their resources when they need additional resources to their own. We are global, and have both depots and offices worldwide to complement our sales division.
TR: What is a typical project you might help a service provider customer tackle?
PM: For example, if a customer happens to have a TDM legacy network and they want to migrate to a packet environment. Our consultants would work with the customer to assess the current network, design out what the new network would look like, and then (depending on the customer) be involved in the implementation of that network or not, and then of course optimize that network and make sure the migration happens in a smooth way. Once the network is up and running, we support it not only from a hardware perspective but with software updates and upgrades. Technology is always pushing us towards a new future and possibilities. New devices, new services help us with our environment too, here is a link to the RedStag casino review with tournaments and codes that you can use to play online. As a user, you just need to open the link and the whole world of gaming be with you in touch.
TR: Are you starting to see service providers express interest in actually deploying new technologies like SDN and NFV?
PM: Absolutely. We are seeing an interest in both software defined networking and network functions virtualization. We've moved from the stage where people are really interested but still not quite ready to start, to a point where they are beginning to dip their toes in the water and move forward with those technologies.
JC: We also have some customers that are already highly sophisticated when it comes to SDN and NFV. But even then, when they go to deployment they need help in terms of professional services. CenturyLink is one customer we have publicly announced is one very good example where they have been very vocal about moving forward with SDN and NFV, and there are others. Service providers are making great strides in adopting the new technologies.
TR: Can you give us a few details on CenturyLink's deployment and Ciena's role in it?
JC: To give you examples of the multi-vendor solution CenturyLink picked, they used servers from Supermicro, OpenStack from Red Hat, physical and virtual routers from Alcatel-Lucent, and software from Nuage. They've created a well-validated platform that we orchestrate, and so we had to integrate each of those into Blue Planet. Essentially, it is a pod that they replicate in their central offices, PoPs, customer premises, and data centers. Then we add additional VNFs to the portfolio as required when CenturyLink's customers want a particular vendor added to the solution.
TR: Why might service providers turn to a third party like Ciena when rolling out SDN and/or NFV?
PM: One of the things that vendors like Ciena can bring to the party is being able to provide the knowhow and expertise around SDN and NFV that our customers maybe have not had enough time to get trained on or hire for. We are able to provide a helping hand and immediate assistance as they transition to virtualization. What we are doing with our services is offering our customer a choice. That choice is about whether they want to use their resources, whether they have them or want to hire them, to keep up with new technologies, or whether they would rather leverage our technology experts in terms of professional services consultants and engineers. For instance, they might want to leverage us initially but also have some knowledge transfer to their own teams. That's an optimal situation because providers can start to incorporate new technologies into their network as that transfer occurs.
TR: How easy is it for one particular vendor to serve in such a role in what is increasingly a multivendor environment?
PM: Ciena is used to working in a multivendor environment, and our professional services individuals are particularly good at working in heterogeneous environments. This is definitely not new to us. We are seeing a demand in the multivendor space, and there are certain ways we can provide assistance. We know how to integrate our technology with other vendors and have that be a seamless process.
TR: Do you get much useful feedback from the marketplace yet on how to further enhance your own NFV and orchestration capabilities?
PM: Yes, I think we do. I think that one of the services that is going to be rather popular is being able to write APIs in that heterogeneous environment.
JC: Our APIs are typically published and available through the Blue Planet DevOps toolkit that we recently launched. Despite that, what typically happens is that the integration we have to do is not only multivendor on the southbound side whether for NFV or physical elements, but we also have to integrate with OSS/BSS systems, monitoring systems, ordering systems, and customer portals. Most of the tools that they use are not standard tools, they might be homegrown or something in between. So you have a diverse set of APIs, and you cannot predict everything. And sometimes the customer wants even deeper integration than we have thought. This is in fact an ongoing process. Even with a customer that might have rolled out a service a year ago, they might want to expand functionality and interaction, and that may require new interfaces or API requests. The key to addressing this is to come up with an expandable and programmable platform, so you can add APIs as needed.
TR: Is having deeper software expertise important to vendors going forward?
PM: I think you can look at the acquisition of Cyan as a definite contribution to the software knowhow in the company.
JC: That's correct, there's a big push toward it. We have always had software people at Ciena of course. From Cyan, 80% of the engineers had a software background. Ciena's mix is a bit different of course because it has a substantial hardware business, but even with hardware there is software to operate on it. In our view, the secret is always in the software, whether it's extending the lifetime of the hardware or integrating in a multivendor environment and with OSS/BSS etc. We are definitely investing in our software talent.
TR: What are the most challenging types of projects you encounter?
PM: Almost anything that involves a very large, complex network that needs to be migrated where downtime is simply not an option. Those are the types of situations that would be the most challenging for our consultants, but also make the best use of their expertise in managing through that.
JC: On the Blue Planet side, the challenging piece is when you are interacting with older technologies. When you have a multivendor environment and have to orchestrate services across another vendor's devices where there aren't necessarily open interfaces. That's always a challenge because you need ot do more with an interface that wasn't designed for it. Another aspect of it is on the northbound side. You have a diverse set of applications that you have to interact with including analytics tools and billing tools. Because the solution space is so wide, the work that we have done for one customer is not replicable for another customer. The APIs may be completely different. In one system, two API calls will get the job done, while in another you may need 10 to get the same job done.
TR: It's been a year now since the Cyan acquisition. How has the integration gone from your perspective?
JC: From the Cyan side, the integration has been great. The teams are fully mixed, and our reception in the marketplace has been welcoming.
PM: From the Ciena Services side, I see a lot of interaction and cooperation on the technical side. From my perspective, I see the acquisition of Cyan as a really positive thing for Ciena in a lot of ways. Not just the technology assets, but all of the people. They are a top notch crew.
TR: Thank you for talking with Telecom Ramblings!
If you haven't already, please take our Reader Survey! Just 3 questions to help us better understand who is reading Telecom Ramblings so we can serve you better!
Categories:
Industry Spotlight
·
NFV
·
SDN
·
Telecom Equipment