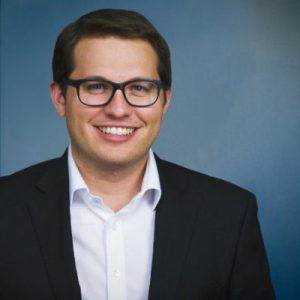 When demand for low latency first became a thing, a number of network operators sprang up specifically to step into the gap.  Closely held BSO was one such operator, nimbly serving the demand from HFT traders beyond the core markets everyone else was in.  They have leveraged that start to build a global footprint they now use to take on a growing swath of the industry. With us today to tell us what BSO has been up to is founder and CEO Michael Ourabah. 
TR: Tell us about the origins of BSO.  How did you get started?
MO: I started BSO in 2004 with my friend, and now business partner Charles-Antoine Beyney, almost thirteen years ago when I was still just 21 and in college.  The main driver was simply that we wanted to build an internet backbone; Charles and I were frustrated with high latencies and jittering in the early days of the internet.  After a year of building a metro network by leasing dark fiber all around the Paris data center market, we turned over a million Euros of revenue and decided we should make a proper business out of it.
TR: How did that business evolve into the low latency market?
MO:  After growing for a few years, I moved to London and opened an office in the UK.  I soon realized that the domestic market in the UK didn't have the same profile of clients at all.  With London being one of the main financial hubs, addressing the financial community became a clear choice.  Looking at the market outlook in telecom and how the current telcos were providing connectivity to the financial community, it was clearly apparent that there was a gap that needed to be filled.  For most of the global Tier 1s, if they happened to have a low latency path they would try to market it, and that would be it.  In essence, that was everything between Chicago and New York, New York and London, and London and Frankfurt.  Everyone was fighting for the same thing, but the rest of the world was left empty.  Therefore, in a nutshell, we decided to build the best, lowest latency network for the rest of the world.  Today we have a network with 86PoPs worldwide in 38 markets.
TR: How did you go about building a low latency network on a global scale?
MO: We built the lowest latency paths by identifying a lot of the fiber assets in the ground that were owned by very domestic carriers in all the countries along the way and lighting that up.  We identified all of the submarine cable systems between the city pairs we wanted to optimize the path for, and then we installed equipment in the landing stations to be able to mix and match them by cherry-picking the best segment between all the intermediary locations along the way.  So instead of reinvesting again and again by replacing assets that exist in the ground, we were resourceful by picking out the best that existed, taking out long term IRUs on them and integrating the cables into our global backbone.
TR: Has the market for low latency among high-frequency traders cooled off some in recent years?  How has that affected you?
MO: Many of the HFT firms invested in wireless networks themselves between the key markets in Chicago, New York, London, and Frankfurt.  However, low latency is still very big in the remaining locations worldwide where we focus.  So it's still a massive play with a huge amount of investment, particularly in emerging growth markets like Mumbai and Istanbul.  Yes, it's niche, but we don't only cater to the HFT traders, which is a small community of private clients.  We also market to most of the Tier 1 banks, market data providers, brokers and the rest of the financial ecosystems.
TR: Are there opportunities in other verticals?
MO: Low latency doesn't just serve the financial community.  Once you have built the best of breed network with the best latency between city pairs, you can cater to all the other verticals.  We've expanded quite heavily in the last 3-4 years into media, professional services, big law firms, big consultancy firms, oil and gas companies — basically any company that has large bandwidth requirements and applications that are sensitive to either latency or quality of service.  Our network is very much suited for that.  We're never going to fight against a BT or Verizon or AT&T to hook up 5000 sites with 2Mbps lines.  But anybody that needs 50Mb-10G of high-performance, secure connectivity, that's where we get into play.
TR: Which verticals have you been seeing the most success with?
MO: I would say that oil and gas has been quite successful.  They had been spending a tremendous amount of money, but were not really taking a look at it until the oil and gas economy was hit.  Then they had to rationalize what they had, while keeping large amounts of bandwidth to save on shipping data through UPS and Fedex.  Also, media and big law firms are evolving a lot, moving from global WANs into more dedicated Ethernet circuits.  With the full HD video conference applications they crave, we've seen a lot of demand there recently. Software and application development is a really interesting area too which invests heavily in its network – user experience is directly related to the performance of the underlying infrastructure which needs to have maximum uptime and speed is critical.
TR: Is your network fully built out or do you have further expansion in the works?
MO: I think we're never going to stop expanding, it's in our DNA. At BSO, we're client-led. We go to where our clients need us to be and where there is demand. We're flexible and nimble enough to make fast decisions and grow roots in new markets and cities very quickly.  I'm a firm believer that if you want to deliver a proper SLA to the client and a proper customer experience, you need to own the network and own the visibility into the service you sell your client.  There are many people out there reselling someone else's network because they don't want to invest in connecting it to their own network.  There are also many big Tier 1s that have PoPs worldwide, but one serving 3, 4 or 5 neighboring countries and no visibility into what is going on.  The nearer you are to the client by buying just the last mile, the better you can serve them.  So we are probably going to go deeper into Asia into less frequently visited countries like Taiwan, Thailand, Vietnam, etc.  And we're going to keep expanding in Africa, likely on the West African coast and in North Africa.
TR: You have also put some effort into your metro footprint, is that something we should expect to see you invest further in?
MO: Yes, we will keep expanding in the metro. We have a responsibility to our core markets to expand in the common places like London, New York or Chicago. But where we shine is in the more unusual, less crowed metropolitan areas. We're going to keep expanding our Mumbai, Dubai, Istanbul and Johannesburg metro networks.  These are places where we can bring value by providing diversity and dealing with the complexities and cultural challenges so our clients don't have to.
TR: Has having two new transatlantic builds come online and other key projects underway led to changes in your network?
MO: Yes and that's the beauty of our business.  We can jump on new routes and optimize right away, because we are not tied to any particular submarine assets that we have to sell to offset huge capital investment costs. We already have capacity on Hibernia Express and on Aqua Comms, we've already signed for capacity on AAE-1 and we're looking into capacity on on SEA-WE-ME-5.
TR: How do you go about selecting and entering a new global market?
MO: We tend to identify the need for the clients first.  Once we get that, we do due diligence analyzing the assets that exist and the telecom outlook. We also look at the financial ecosystem and economy in general, how the local regulations may affect the long-term benefits for our clients and by proxy for us too. That's why we haven't really focused on Brazil and some other South American countries. Removing US Dollars you have invested there can be very complicated. We'll do it, but we're a bit cautious on that.  If it all adds up, then we start building whether or not we have an anchor client.  When we do it that way we know we will have the best on the market, which will drive the clients organically.
TR: What other projects have you been working on?
MO: We have spread an IaaS cloud platform in many of our geographical areas.  It's pretty niche and a semi-private cloud, high performance cloud in unusual locations.  There are two verticals we target for that.  The first is the financial community with people who want to deploy inside stock exchange data centers without having to go full steam.  The second is online business with websites that have very high volume traffic and need high performance storage systems.
TR: How has BSO funded its expansion?
MO: Entirely organically, and we have zero private equity investment.  I am still 50% shareholder with my business partner and co-founder. We like to do things ourselves and not have to report to numerous people during board meetings, which can slow decision-making and restrict flexibility. I'm an engineer at heart, and it allows me to inspire my vision within the company.  Being independent allows us to focus on our clients longer-term and doing the right thing, even if this doesn't generate immediate profit..
TR: Do you foresee that changing at some point?
MO: We have some M&A opportunities on the radar, but anything that does happen would be financed by our own capital and by senior debt and banks, nothing related to shareholdings.  So, no we don't think we're going to open the capital structure for now.  But if we ever do, it's going to be linked to a specific acquisition that we can't do ourselves.
TR: Thank you for talking with Telecom Ramblings!
If you haven't already, please take our Reader Survey! Just 3 questions to help us better understand who is reading Telecom Ramblings so we can serve you better!
Categories:
Industry Spotlight
·
Internet Backbones
·
Low Latency