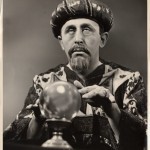 Happy New Year to all!  This year seems to have ended without the pre-New-Year surprise M&A or other incident, but I'm sure the news will pick up on Monday.  In the meantime, here are my internet infrastructure predictions for 2016.
Software as a whole will drive the technology conversation, whether it be SDN, NFV, LSO, or whatever new acronym is next.
Fiber consolidation in the US will slow further.  There are several more regional fiber operators that could be targets in 2016, but overall the pool has shrunk to a handful that seem at all likely to sell. FiberLight might be ready, as might Integra. But as a whole, organic activity in wholesale and enterprise is gaining steam among competitive operators even as the incumbents grudgingly spend on FTTH.
Fiber consolidation in Europe will claim a consolidator.  So far, fiber M&A in Europe has been big well-funded fish gobbling little underfunded fish. In 2016 I think we will see a pan-European operator buy another pan-European operator. And my guess is that it will be an American-based operator buying a European-based one.
Sponsored data will come under increasing regulatory/political attack. It's an election year, and once the political parties get their nominations settled we will see net neutrality resurface as a wedge issue. The battle lines on each side of the sponsored data question will be significantly reinforced.
The courts will let the FCC's Title II-based net neutrality stand for now. That is not to say that the rhetoric will change much, but this time the industry will need the balance of power to shift at the FCC itself if they want to undo the regulatory regime.
One of the three US incumbents will sell or spin off its datacenter/cloud business. AT&T, Verizon, and CenturyLink have each been linked to rumors they might do such a thing, and I don't think it was all idle chatter.
Two of the following six deals will happen during the year:

Windstream will buy Integra, selling the actual fiber assets to CS&L in another triple-net lease deal.

Level 3 will buy Colt from Fidelity

Zayo will buy XO now that nobody outside the sector is looking

IBM or NTT will buy the datacenter/cloud assets of a major US incumbent

Comcast will buy T-Mobile, or at least try.

Crown Castle will buy FiberLight
That's all I've got.  Do you have any?  Leave yours in the comments below and I'll be sure to add my 2 cents.
If you haven't already, please take our Reader Survey! Just 3 questions to help us better understand who is reading Telecom Ramblings so we can serve you better!
Categories:
Cloud Computing
·
Datacenter
·
Fiber Networks
·
Mergers and Acquisitions