This week Amazon Web Services announced a new data service capable of sending 50TB into the cloud.  Great, more bandwidth demand, right?  Nope, they're shipping it in a box.
In the prior decade, former Level 3 CEO James Crowe used to talk about how the networking industry at some point has to compete with shipping DVDs full of content by truck.  One would think that with 100G well in hand, 400G on the way, and all manner of direct-to-the-cloud bandwidth, we might have gotten past that point by now.  Netflix's streaming business is the hot one now relative to the DVDs, after all.
But 50TB can take weeks to send even with today's networks.  Besides, UPS and Fedex and their friends have really taken it up a notch themselves in this era of web shopping.  It's really quite amazing how omnipresent those vans are, in my neighborhood at least.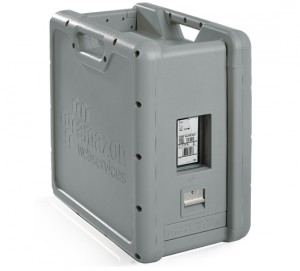 So Amazon now lets its customers upload their data via the Snowball, a fifty-pound, weather-proof, shock-proof box full of encrypted, tamper-proof storage.  The price is $200 per transfer plus shipping, which for 50Tb still costs far less than the fiberoptic alternative and takes a whole lot less time.
I recall a few years ago in South Africa a carrier pigeon humbled the local ISP with a flash drive strapped to its leg, which is just a simpler version of the same thing.  For small payloads, fiberoptic networks are truly awesome of course.  When it comes to consumers, the last mile can still be like drinking from a firehose for most usages, even streaming video.  But for Big Data, the metaphor is still pushing a watermelon through a straw.
If you haven't already, please take our Reader Survey! Just 3 questions to help us better understand who is reading Telecom Ramblings so we can serve you better!
Categories:
Big Data
·
Internet Traffic