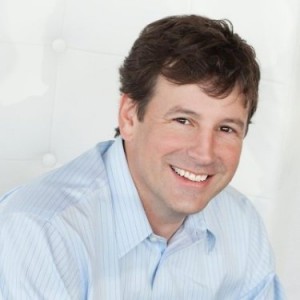 The number of independent regional network operators out there in the US has thinned through consolidation, but there are still far more than many think.  One of the larger such fiber networks that tends to fly under the radar when it comes to the national media is Southern Light, which operates a deep metro and regional fiber footprint along the Gulf Coast and into adjacent regions. With us today to talk about what Southern Light has been doing and what they have planned for the future is CEO and co-Founder Andy Newton. 
TR: How did Southern Light Fiber get started? 
AN: We started as an answer to local demand for bandwidth options in Mobile and Pensacola.  We were founded in 1998, but really got funded and going in 2001.  That was about the time our area was starving for connectivity solutions and better pricing.
The original plan was created on a cocktail napkin with a close friend of mine from college.  We've maintained that method of bringing in talented friends to help build the business.  Our tight knit relationships and family work atmosphere are the foundation for our success.
TR: You headed right into the teeth of the dot-com bust, how did you make it through? 
AN: Our business plan certainly evolved in response to changing times. We were founded as a dark fiber company and were developing our plan around several local CLECs who were funded by Wall Street but needed local central office access.  We were building fiber access rings to AT&T COs, but when the bubble burst those companies vanished.  So we quickly learned we needed to be a lit service provider, and we started lighting GigE networks as early as 2002. We also changed our focus from local CLEC prospects to government and local enterprise.
TR: Do you build all your fiber, or is some of it leased? 
AN: We have about 5200 route miles of fiber total, and 75% of that mileage is wholly owned.  High-count fiber is always deployed when a network is built and owned by us. We want to own and control both our metro networks and the last mile to the customer.
Where we have IRU networks, the vast majority are for redundancy between markets or for connectivity to new markets. For example between Tallahassee and Jacksonville there is plenty of longhaul fiber available, and overbuilding those would have been a poor economic decision for us.
TR: Do you focus more on wholesale or on enterprise opportunities?
AN: Historically, wholesale has been stronger for us.  Our biggest customers continue to be carriers and government entities, but we are strategically focusing on expanding our enterprise operation. Over the last 18 months we have built a solid enterprise team and enterprise sales are growing rapidly.
TR: Do you have plans to expand geographically?  
AN: When we started the company we thought demand would be more north-south oriented, but we quickly found that it was really east-west and that is how the network we have today developed.  While we will always build out existing markets, demand from the north has lured us to announce expansions into Birmingham and Huntsville.  The strong pull in northern Alabama and Mississippi should keep us fairly tied up organically for the next few years.  From an inorganic growth perspective, we would like to find a company that would expand our footprint more quickly and are most interested in adjacent markets.
TR: What are your thoughts on industry consolidation?  Is inorganic expansion a likely direction for Southern Light? 
AN: We have been involved in a few processes, some very large and notable, but we just haven't been the high bidder yet.  We look for a company that is geographically strategic for us, has a similar corporate culture, and is a pure fiber play.  We are pretty picky, but we are definitely on the acquisition train.  There are some smaller operators we have looked at and will continue to evaluate, and there are some regional players that could be interesting as well.
TR: What about the other side of the table, have you had suitors come knocking?
AN: We certainly have been contacted by the larger players; I think everybody in the industry has.  And with all the acquisitions we've had in the past few years, it's not hard to value one's company based on all the data points available.  But we are funded by a very tight-knit group of family friends who have long term horizons.  We feel like we have a tremendous amount of value to execute on and to build, so we've been much more focused on building our company.  We'd like to make acquisitions rather than be acquired at this point.
TR: Has fiber-to-the-tower been a big part of your business?
AN: Being in hurricane prone areas, we've been building fiber to the tower since 2004-5 in order to build more robust networks. Carriers were attracted to the way we designed fiber-to-the-tower because it was better than legacy backhaul.  Then, as bandwidth demands on wireless carriers increased, we found ourselves a little ahead of the game.  We have over 1,500 towers on-net and serve every major carrier that provides service in our footprint.
TR: What sort of demand are you getting from wireless carriers for small cells?  How do the economics work?
AN: Wireless carriers are definitely trying to address capacity issues without building additional macro sites, and we're seeing a lot of interest in small cell. We've created a small cell division to focus on those opportunities. Demand exists in pockets and is application-specific. We are not seeing footprint-wide small cell demand, but in certain metro markets there is a great need.  The economics work well for us.  The big expense is the fiber, and when you have the density available already it makes the small cell solution much more economical.
TR: What is different about building fiber along the Gulf Coast as compared to other parts of the country?
AN: The biggest difference for us is building networks that can withstand category 5 hurricanes. Just because of the natural forces of hurricanes, there is definitely a big difference in how you build networks along the Gulf Coast. We spend a great amount of time and resources on disaster preparedness. Our networks have experienced several major storms and survived them well, and we've learned a lot of lessons from those storms over the years.
TR: What needs to be different for networks to survive category 5 hurricanes?
AN: We focus on robust construction and thoughtful design. We're very careful when we are choosing between aerial and underground construction.  It might be a little counter-intuitive, but in some applications it is better to have an aerial network during a hurricane.  There are some areas in our footprint that have storm surge vulnerabilities, and after a storm-surge happens, the ground erodes and often takes any underground fiber with it. During a hurricane having a good mix has proven to be best for us.  Overall we are about two-thirds underground.
TR: What other projects are you working on?
AN: We're starting to get into the data center space a bit.  We have a $4M data center in Mobile under construction now and have just purchased a larger building about 70 miles north of Pensacola. We are actively looking for a location in Huntsville as a third. That's a growing section of our business.  We're seeing content move to the edge, but the biggest demand we are seeing is from local entities that want to be physically near their equipment in facilities built to withstand Category 5 hurricanes.
TR: Thank you for talking with Telecom Ramblings!
If you haven't already, please take our Reader Survey! Just 3 questions to help us better understand who is reading Telecom Ramblings so we can serve you better!
Categories:
Industry Spotlight
·
Metro fiber