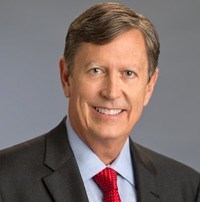 Across internet infrastructure, perhaps the strongest growth trend we've seen over the past several has been that posted by the cable MSOs into the Ethernet marketplace.  With us today to give Time Warner Cable's viewpoint on the business services market in general and the effect of the pending merger with Comcast on its future is Philip Meeks, COO for Business Services.  Phil was previously at Cox Business Services of course, but started out in the telecom world at AT&T followed by a 20 year stint with MCI.
TR: It's been an eventful year for TW Cable, what have you been focusing your attention on in the Business Class division?
PM: We are focused on two things.  We are focused on executing our current business, and my leadership team and I are also focused on making sure we are providing the support for a successful integration and merger into Comcast.  Those are two things that can sometimes be almost conflicting objectives, but we are managing between those two and we're having a great year.  We are still optimistic and hopeful the deal will be approved early next year.
TR: Most of the public attention has been paid to the consumer side of the Comcast/TW Cable merger, how will the business services side of the combined company look? 
PM: Because both of our companies began as consumer-type companies, sometimes the business services line doesn't get the attention it deserves.  But if you think about the deal from a business services perspective it's an incredible story.  As we announced on our quarterly earnings call, we hit a milestone of $3B in annual revenues on a run-rate business.  Comcast Business reached a similar milestone of $4B in run-rate business about a month ago.  If you do the math, together it will be a $7B business, and both businesses service groups are growing at a 20%+ rate.  In my mind, that's large enough that you get the advantages of scale, but also small enough that we should be able to continue to be agile and responsive and to move with the speed we are accustomed to moving.
TR: Why do you think TW Cable has had so much success in the business marketplace over the past few years, and how will the Comcast deal enhance that success?
PM: I think the most important thing is providing a standardized service to many more of a customers' locations.  We have been very successful with what I'll call large local companies, ones that are geographically concentrated in our footprint — universities, local school systems, hospitals, etc.  Focusing on those has countered the fact that we have not been a nationwide provider of services.  The combined entity with a strong physical presence in 20 of the top 25 DMAs will, I think, resonate very effectively in the enterprise market by having that reach and sameness of service everywhere.
TR: So the combined company's footprint help it better address the needs of larger enterprises?
PM: Yes, again if you look at a heat map of where the combined company will have a physical presence, it will be in 20 of the top 25 DMAs.  When you think about those enterprises, it really becomes a strong value proposition where the combined entity will have the physical reach in that many large markets.  In my view it will provide an even more competitive threat to AT&T and Verizon.  When I look at the broad story of Ethernet and the success we and Comcast have had in that space, I think you'd be safe to say the combined entity would be the 2nd largest Ethernet provider in the country at merge, with significant growth in front of it.
TR: Do you foresee the combined Comcast and TW Cable business services divisions expanding their own fiber network beyond their traditional cable territories?
PM: I don't think there will be a massive buildout of infrastructure outside of the existing combined footprint.  I don't think over the short term we'll need to, we'll be more focused on integrating the combined infrastructure.  The economics break down a little bit when you start building outside the original franchise areas.  In my view, if you can have the same experience and level of service via Type 2 that you can over Type 1 outside of footprint, then Type 2 is the more attractive option.  A couple months ago we launched a national Ethernet product, which gives us the ability to provide seamless Ethernet service on close to a nationwide basis, albeit some portion of that delivered via type 2.  Add it all together, and you have a very compelling value proposition for enterprise customers.  I think as a combined entity we can build on what we've done with large locals, and go after large nationals, accelerating our growth in the enterprise space.
TR: You bought DukeNet last year; how has that acquisition worked out for you and do you think there are more opportunities out there for cable MSOs in the consolidation of other independent fiber assets?
PM: I think there certainly is significant opportunity there.  We bought DukeNet actually on the last day of last year, and we've been very pleased with that acquisition.  We've moved very quickly through the integration.  We bought them to bring in some really talented people and some loyal customers with a sustainable revenue stream, and for the physical network.  That was just a simple decision of whether we could buy an asset like that at a lower price than building it ourselves. I do think that across the broader MSO industry there will be an opportunity for more infrastructure acquisitions, especially in order to extend fiber faster.
TR: You've been posting sustained annual growth rates above 20%, how long can you keep that up before it levels off?  How will you maintain your momentum?
PM: The bigger the number gets, the harder it is to sustain high year-over-year growth rates.  Keeping Comcast on the side for now, we're on track to reach $5B in annual revenues on an organic basis by the end of 2018, so CAGR will continue to be robust.  But composition of the growth starts to tell a different and interesting story.  When I look at the plan, SMB revenues by 2016 will become less than 50% of revenues from 65% now.  That tells you we are going to continue to focus on moving up-market, capitalizing on enterprise and carrier as well.  There's still runway and growth within SMB for us, and we'll continue to do that.  But part of the strategic plan is to compete more aggressively up-market.
TR: You entered the cloud services business with the acquisition of NaviSite, how are you using that business right now and what do you see ahead for it?
PM: We acquired NaviSite four years ago, and I think it was a brilliant acquisition. What we've been focused on is how we bundle together the cloud and the pipe in a way that one plus one equals more than two.  We're not unique in believing that is a smart strategy, it's similar to what Verizon is doing with Terrmark and what CenturyLink is doing with Savvis.  But in the past, NaviSite was run largely as an autonomous line of business, and our core network sales organization viewed it almost as a competitive distribution channel.  So one of the things that we did this year was position NaviSite as an overlay sales organization in support of our core organization, and we're seeing a huge increase (75-80%) in quality leads that are going from the core team back to the NaviSite team.  And we're beginning to see some significant revenue growth from that as well.
TR: What kind of cloud services are you having success with?
PM: Some areas we are seeing some real traction on are our NaviCloud and Desktop-as-a-Service.  That kind of pure cloud service will be where the growth is.  How we monetize the value of providing the application and the pipe together effectively will be the key, and frankly that's something we haven't fully figured out just yet.  It's a good business for us, and I firmly believe that the cloud is not the future, it is here now.
TR: Is the business of connecting enterprises to other clouds like Amazon AWS and Microsoft Azure also something you are looking at?
PM: Yes, we are having those types of discussions, which are in relatively early stages.  I think it's a huge opportunity for us to capitalize on just due to the changing network topology.  When you talk about the cloud and think about the enterprise space from the perspective of the telecom world, the play used to be fast, redundant, reliable pipes that interconnected all their enterprise locations together.  The reason that was important was that all the data was sitting in various data rooms in each of those locations.  The cloud fundamentally changes the topological needs of enterprise customers.  The information now is not in locations A, B, and C, and it's not as important to connect those directly together as it is to connect all those locations to the cloud and back.  It changes the game when it comes to enterprise customers that had point-to-point tdm connections connecting their locations.
TR: Is that something you think will happen in the short term, or is it going to take a while for enterprises to really adopt
PM: I think people know that's where they are going, it's just the speed they will go at that is the question.  You can't just rip and replace infrastructure you've invested in and still has usability.  It will be a migration where more and more things go to the cloud and therefore you need less things connecting enterprise locations together.  It's a technology migration that companies like ours can take advantage of. I really like it when revenue gets put in play when I'm the one challenging the incumbent.
TR: How important has wireless backhaul been to your business lately?
PM: We've done really well in that space.  Our objective for the year was to light 3,000 new, incremental cell towers, and we're on track to accomplish that.  That will take our total number of cell sites up to 18,000, which is really significant.  That's an important business for us, but it's also a great way for us to physically expand our network infrastructure.  When we're lighting those towers, we're thinking about the routing of our network so that we maximize the amount of adjacent commercial opportunities that we're passing as well.
TR: Where do you think wireless backhaul goes from here?
PM: Cell tower backhaul revenues are still a small part of our revenues, but they've been growing significantly. We are beginning to see a decline in that growth, because in the wireless backhaul business as a whole most of the big battles have already been won or lost.  What I'm thinking about now is what is the next thing beyond the cell towers.  All the wireless carriers are thinking about how they strategically in-fill capacity as well as coverage, and one big wave that's coming is small cells.
TR: With all the talk about small cells this year, there hasn't been all that much action yet.  How do you think the small cell opportunity will play out? 
PM: I think it's still in flux and we're having discussions with all the big wireless carriers about this.  I think the economics have not worked out yet, but as the economics do work out a company like ours is uniquely positioned to capitalize on the opportunity.  When you think about the deployment of potentially hundreds of thousands or even millions of small cells, there are lots of things we can do to accelerate that deployment.  You need a line-powered network, you need access to a physical network, you need real people in bucket trucks who install and maintain things, and you need pole and building attachment agreements and rights-of-way agreements.  And we have all of those.  I do think the economics will sort themselves out and I think it's a matter of necessity on the part of the wireless providers to determine how they can accelerate the coverage and capacity using small cells.
TR: Thank you for talking with Telecom Ramblings!
If you haven't already, please take our Reader Survey! Just 3 questions to help us better understand who is reading Telecom Ramblings so we can serve you better!
Categories:
Cable
·
Ethernet
·
Industry Spotlight
·
Metro fiber