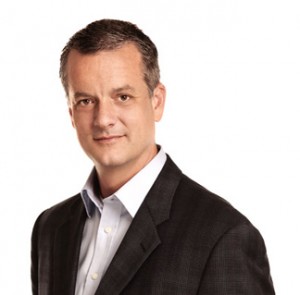 The data center marketplace has been evolving rapidly lately.  Those data center alleys aren't going away, but there's unprecedented action at the network edge.  Driven by the need to put content closer to eyeballs, data centers are springing up in places they've never been before.  One of the biggest builders at the edge, and until now one of the most secretive, is EdgeConneX, which has dozens of facilities already either in service or under construction already.  With us today to shed some light on EdgeConneX's activities and plans at the edge is industry veteran Clint Heiden, Chief Commercial Officer.
TR: Much is being made right now about investing at the edge of the network. Where is the edge, really? What is EdgeConneX building there?
CH: The Edge means different things to different people, companies and technologies. For EdgeConneX, the edge is the closest physical location to the broadband or wireless data consumer where content, video and applications can be placed. EdgeConneX builds Tier 3, N+1 industry leading power dense data centers in these edge locations. Each Edge Data Center is capable of delivering more than 30kW per rack and 600 watts per square foot. Our power design is critical to the customers we serve, as they are very sophisticated in their deployments and drive considerable kW loads in each rack or cabinet. Ultimately, we end up with Edge Data Centers that are coveted for their proximity to broadband consumers. We are seeing a new trend of content coming to the eyeballs versus the prior trend of eyeballs having to chase content. The result for bandwidth intensive and latency sensitive content delivered from our Edge Data Centers is a better end user experience and a lower cost of delivery for service providers.
TR: How do you choose the locations for these edge data centers? Are they greenfield builds, or do you retrofit existing structures?
CH: Together with our customers, we focus on where the Internet is underserved. For instance, the five main peering locations in the US are relatively well served – we focus everywhere else. To date we have created 22 of these markets in less than 18 months delivering two unique attributes: establishing the new Edge of the Internet and creating the first N+1 facility or greater where previously none existed (in many cases). This is a unique approach as we are the only data center company that picks its build locations solely on the impact of Internet performance for the end consumer. These are not greenfield builds, rather we find the right building in the right place and convert it into a data center that will bring the content in closer proximity to the eyeballs.
TR: How do your Edge Data Centers differ from the facilities we see in larger colo market areas in terms of design, space and power?
CH: First, our Edge Data Centers are capable of extreme power densities without the need for ghost space. Second, because they are designed for power density and also represent the first distributed national edge footprint, we can build them smaller and still meet the needs of even the largest Internet companies. Because we have designed these facilities and built all of them in the last year, we were able to develop a standard blueprint. This is a patented operations management system and pricing model that makes every Edge Data Center a consistent experience for our customers nationwide. If we walked you through our Pittsburgh site and then put you in our Salt Lake City facility, you wouldn't notice a difference. In addition to the proximity to the ultimate broadband user, we also place our facilities in fiber-rich locations allowing for easy interconnection within the eco-system of MSO's, Wireless networks, CLEC's, ILEC's, Fiber providers and Content and Application companies.
TR: How much have you built out this year, and what do you have planned for 2015?
CH: Of our 22 markets, roughly 18 of those were built in 2014. We plan to get north of 30 markets in 2015 and have some grand plans that we are keeping to ourselves for now. Needless to say, 2015 will be another hyper-growth year for us as well as our customers who actively plan their deployments with us.
TR: Have you had to scale up headcount dramatically to make all this happen?
CH: We have not, and that's one element of the secret sauce to our overall cost per Edge Data Center. Without revealing our cost structure, I can tell you that it is significantly below the largest companies in the world on a per kW basis and allows us to offer a unique business model. We have combined the best attributes of Wholesale combined with the best of retail to offer a solution that has been well received in the marketplace. We have invested heavily in construction and support infrastructure to put us in a position to deliver services to the sophisticated data center buyers in a pricing and delivery model they appreciate.
TR: Opex aside, data centers aren't cheap.  How are you financing this rapid build out?
CH: Yes, this space is extremely capital intensive. We've partnered with several large institutions with backgrounds in PE, content, last-mile consumer networks and optical equipment. We are blessed in that our track record, combined with the timing and urgency around the Edge, has allowed us to have a very healthy list of eager participants in our business. Lastly, our organic growth has been instrumental as we do not build on any sites on speculation.
TR: Who are your target customers in this kind of Edge Data Center?
CH: In a broad sense you can think of our target customers as companies serving broadband consumers, those that have bandwidth intensive and/or latency sensitive content applications and fiber companies. Examples would include major Internet content providers, Cable and MSOs, Cloud companies, Media and Broadcast video streaming and the financial vertical. Increasingly however, other verticals are emerging as we learn just how many businesses need a consistent national footprint and/or a local N+1 facility.
TR: Why do you think last mile providers themselves haven't built facilities like this themselves?
CH: It's not their preferred use of resources or capital. The facilities they build for themselves tend to be power constrained, utilize the wrong power (AC vs DC) and are space constrained to boot. Not to mention that they can't touch the operational cost we allow them to enjoy via our data center deployments. Finally, we provide a facility that is carrier neutral and open to anyone.
TR: Do you foresee needing more than one Edge Data Center in a Tier 2/3 market?
CH: While our initial approach is to build one location in each market, the growth of Internet traffic consumption by consumers continues to expand exponentially. As Cloud computing continues to be more widely adopted, combined with the advent of the Internet-of-Things (IOT) and Machine-to-Machine computing, there is a very really possibility that demand will soon require support from multiple locations in single markets.
TR: Why have data centers in such locations become such a hot idea lately? What has changed? When did it change?
CH: Over the last year it has become clear that the original peering points in the United States are not sufficient to support current traffic growth. In addition to general traffic growth, the growth of new applications that are latency sensitive and the consumer's demand for real-time performance (as with video streaming and gaming), Internet content consumption has exploded and a new solution is required in order to support this growth. As content providers continue to strive to improve the customer experience, the Edge is becoming increasingly important. The Edge needed an infrastructure partner. We became that partner and we fully believe that in 2014, we became the Edge.
TR: Thank you for talking with Telecom Ramblings!
If you haven't already, please take our Reader Survey! Just 3 questions to help us better understand who is reading Telecom Ramblings so we can serve you better!
Categories:
Datacenter
·
Industry Spotlight
·
Internet Traffic