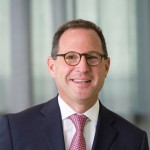 One of the biggest deals in internet infrastructure this year was the combination of Level 3 and tw telecom, which just closed a couple weeks ago.  Both companies had strong momentum in the enterprise markets, and once integrated the combined network and on-net building footprints will be quite formidable by any measure.  The key, therefore, is to make that happen.  With us today to talk about the integration ahead and the road beyond is Level 3's longtime Chief Technology Officer, Jack Waters.
TR: Now that the tw telecom acquisition has closed, what will the first stages of the integration look like?  Is it all about communication and organization at first, or will you be working on the networks right away?
JW: A little bit of both really.  Talking to people and getting the organization done is definitely something that we want to do in the first month or two.  But there are some early wins with respect to network interconnection, leveraging footprint, least cost routing on voice networks, taking advantage of third party interconnect for off-net.  If somebody was paying transit fees to another provider we will be able to quickly reduce those.  There are a lot of things that happen just based on network interconnection pretty quickly.  It's across all layers.  Then there are cases where we have products that don't overlap but are complementary — like CDN, which tw telecom didn't have.  As a combined company, those are services that everybody will be able to sell, almost immediately.
TR:  How will this integration be different than the ones Level 3 has worked through in the past?
JW:  Global Crossing was our best integration and will hopefully be second only to tw telecom When you think about Global Crossing, the North American network was a fairly broad intercity backbone with not a lot of metro.  tw telecom is the opposite, almost all metro network with very little intercity.  tw telecom is a great company, and it adds together really well with ours.
TR: What actually needs to get done to combine the two networks?
JW: All of the local markets will be combined over time.  It will be one Chicago, one San Francisco, one Denver.  That's a matter of consolidating network inventory, fiber GIS information, etc.  The on-net buildings are really a true complement, less than 10% overlap between the two companies.  It's a huge positive for us.  tw telecom had less intercity network and it was often leased from others.  We'll be able to put all of that over the Level 3 backbone.  That's a fairly straightforward thing to do.
TR: How will you be approaching the headcount-side of integration?
JW: With every acquisition, there is some duplication.  However, we are a growth company, and so over time there's going to be a bigger workforce. But there's going to be overlap, that's part of the process.
TR: In recent years, tw telecom has been adding buildings to its network at a prodigious rate of 2000+ annually.  How will Level 3 be approaching the expansion of its combined on-net footprint?
JW: We want to keep up the growth rate of adding on-net buildings.  We want to grow at least as fast as tw telecom was growing.  Honestly, one of the aspects about local network and adding buildings is that as you have more capillarity; it's easier and easier to add buildings.  So we think that's going to be very strategic for Level 3 in the future.
TR: Another thing tw telecom had worked very hard on was architecting a next-gen network capable of providing instant bandwidth.  Level 3 had approached the problem differently.  How has your thinking evolved since the deal was announced and then closed?
JW: It's very much determined by customers.  I've done a lot of customer councils in the last year, and asked 'Would you rather have instant-on or a usage-tiered billing approach?'.  Both accomplish similar results, but there's a very big mix of customers.  Some say, "I want certainty on my bill and therefore I want instant bandwidth that I can turn on and off when I want to."  Others say "All I care about is a tiered structure so that when I use more I pay more".  It really is a different set that wants each with a spectrum in between. The current plan is to integrate those two things together so that we can offer all options.
TR: Both companies had been working on cloud connection offerings, how will they be combined?
JW: We were both developing very similar offerings.  There are many different ways to leverage the cloud-connect infrastructure — over the public internet, private IPVPN, layer 2 Ethernet, or even wavelength services.  I think we're going to want to have all options.  We're definitely going to leverage what tw telecom had developed along with some of the work Level 3 standalone had done.
TR: Other than integration plans, what are you working on with your core backbone network currently?
JW: We're upgrading our long haul optical platform right now to a new platform. It's a 100G platform throughout our network as well as 100G IP VPN upgrades.
TR: What other new projects does Level 3 have on the drawing board that we should watch out for next year?
JW:  One really interesting project for us is SDN and NFV.  We're looking hard at being able to take the 15,000 servers and infrastructure we use for CDN and leverage them for NFV.  We can put network functions on or adjacent to that platform, and it's really exciting for us.  As a network operator, we're the only one that has a CDN along with it and there are great economies of scale.  As we roll out network functions we'll be able to do it pretty ubiquitously across our network.  It's not geography limited.
Back when we bought the assets from Savvis, we were all convinced that in the long run we'd feel really good about buying into the CDN market.  And we do.  Now with all the great work that's been done with NFV we're going to be able to leverage, it looks very similar to that infrastructure from an architecture perspective.  There are incredible possibilities.
TR: Your plate seems to be pretty full, but what do you think about further M&A possibilities in North America or overseas?
JW: What's the old saying, that you should probably swallow before you take another bite?  We're going to make sure we do that, especially with respect to North America.  We never talk specifically about M&A, of course, but there's lots of opportunity around the world and we're always looking.
TR: Thank you for talking with Telecom Ramblings!
If you haven't already, please take our Reader Survey! Just 3 questions to help us better understand who is reading Telecom Ramblings so we can serve you better!
Categories:
Fiber Networks
·
Industry Spotlight