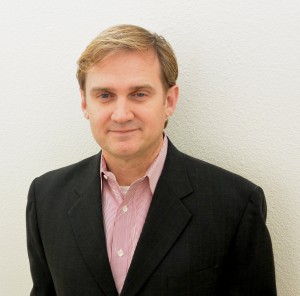 For the past half-decade or so, low latency connectivity has been a big focus of the key financial vertical, both through fiber and the air.  Serving bandwidth to the high frequency trading segment has been as rapidly evolving an environment as they come, and NexxCom Wireless has been evolving right along with it.  With us today to tell us where NexxCom's wireless links will speed off to next is Jay Lawrence, Chief Executive Officer of the company since 2012.
TR: What has NexxCom Wireless been busy working on lately?
JL: It's not much of a secret that we've been behind the just successfully completed hybrid fiber/wireless build for the transatlantic effort connecting NY4 in New Jersey to the data center in Slough, UK with the AC-1 fiber cable. I believe it's the fastest hybrid fiber/wireless build between these termination points.  We're building from NY4, the Equinix datacenter in Secaucus, NJ out to Brookhaven on Long Island, where we pick up the cable under the Atlantic and pop up in the western end of the UK at White Sands.  From there we take it from the roof of that landing station all the way into Equinix's LD4 datacenter at Slough.  We're well below 62ms round trip delay, which is lightning fast compared to contemporary offerings and we've tested in some pretty extreme weather with success as well.  It is an exciting project, and because we've done a lot of work already in the metro NY area and in central London, this is a wonderful bookshelf between two bookends we've already put on the map.  We've got some plans extending out of London and New York for next year and will be launching services to the NYSE in Mahwah in the 4th quarter of 2014.
TR: Seems like transatlantic latency will be a changing game with a new cable currently being built in the Atlantic aimed at lowering the latency bar, how has that affected this project?
JL:  We'll wait and see what happens with other offerings and adjust accordingly.  But the market is fluid and for at least a year this will be the fastest thing in that corridor by quite a bit.  There are other enhancements we can make to the wireless piece, and our partner can speak for what else can be done on the fiber piece.  But our first goal, which we've achieved, is to get the sub-62ms latency to the market.  A year is an eternity in this business, as you well know.
TR: When your transatlantic network is done, what new projects are on the horizon?
JL: From a network standpoint, we're very close to launching a service from Secaucus (NY4) to Mahwah, NJ (NYSE); this will be live in Q4 2014 and is based on our microwave technology, same as the Trans Atlantic network. We are doing some planning to expand this to a millimeter wave solution in 2015 but the current terrain and tower/rooftop option won't support a reliable service via millimeter wave, hence microwave to start and the build is nearly complete.  We are evaluating a strategy for the acquisition of assets to give us a Chicago-New York network.  There are a number of circuits on the market that are in different stages of completion that with some path optimization and technology improvement, which we can provide, would be very competitive. For 2015 we are looking at several network extensions, working with fiber providers on hybrid fiber/wireless projects.  One would be heading west from Chicago to pick up the Pacific cables and reach out to the Asian markets, and the other would further extend our tentacles through Europe to centers like Stockholm, Moscow, and Frankfurt. We'll be announcing these developments once they are further along.
TR: The high frequency trading market has evolved a lot in the past five years, has that changed demand or shifted the business opportunity?
JL: It's more of a mature business or at least into its adolescence; compared to the embryonic state it was in 2.5-3 years ago where it more resembled a gold rush with pistols up in the air, the low latency space is more and more resembling the carrier markets we've long served.  The demand certainly is still there.  The buyer has become more educated, which I view as a good thing and this has taken the science fiction component out of how people buy; customers have become more sophisticated about what wireless means and what it can achieve.  They're spending their money differently too, as a group.  There's less appetite for building private, proprietary projects that cost 7 figures and more appetite for shared services on a pay-by-the-drink monthly service charge basis, which is what we're building more and more of.  In fact our business has transitioned since the beginning of this year from doing a lot of private turnkey builds into builds intended for multi-tenant consumption.  I think it's been a useful transition that's good for the market, because they're spending their capital on trading strategies, while we're investing in networks that are real assets and create recurring revenues for us.  Ostensibly, both parties win more because we're both focused on our core business.
TR: Beyond the HFT space, what types of projects and verticals are the opportunities you will be chasing?
JL: I'm really looking at areas where we can be strategic.  We're doing a lot of work right now building out some capabilities in metro New York and a few other markets.  We're working with data center providers to give them high-density bandwidth off the roof of their facilities to other PoPs, for instance from Manhattan across the rivers to North Jersey or Brooklyn.  We'd play the role of a carrier's carrier, building the infrastructure with those partners, then selling them to clients in those data centers who might want some diversity to compliment the fiber assets already serving those data centers.  When you look at what happened with Sandy and the events of 9/11, there's always the risk of the fiber plant getting disrupted.  In order to have true diversity, you must have multiple mediums servicing a facility.  Fiber and wireless must work together.
TR: Where is the technology behind the fixed-wireless business going next?
JL:  We're developing new technology in the wireless offering, which we are excited about that would give us millimeter wave capacity of 10Gbps per radio.  That means you could start getting terabits off of a rooftop quite usefully, great for metro networks. Further, in our microwave product line we are getting into a single radio 5gbps product for long haul.  In addition to metro connectivity and datacenters, these will be very useful tools for rural, oil and gas, and green technologies; basically anything that is remote but needs high capacity.  We remain committed to our partnership with fiber providers and feel these tools will extend that, for example, there may be an incumbent fiber plant, like what Allied Fiber has done with their routes with lots of entry points along the way.  You tap in with a wireless link and extend that fiber's reach to where it can't otherwise get usefully.  All parties win; the fiber provider, we (NexxCom) do and most importantly the bandwidth consumer.
TR: Which type of millimeter wave technology are you most interested in?
JL: There are two flavors of millimeter wave.  There's the 60Ghz which is unlicensed and highly affected just by oxygen in the air.  As a result it (60GHz) is limited to sub-kilometer distances, so it's really a campus technology, much like Free Space Optics (FSO) or laser communications.  There are a number of providers that supply these short haul technologies, but we are not one of them and have no intention of providing that version of millimeter wave or FSO.  In millimeter wave, NexxCom is focused on 70-90Ghz, which is a very narrow beam, highly spectrally efficient, licensed radio system.  These features allow us to put a lot of radios in a small space and not have cross talk/interference between radio links.  The current product is a 1Gbps radio, but the next generation will have 10Gbps per channel.  You can put hundreds of channels per rooftop to get up to the terabit payloads, and the technology is useful out to a couple of miles.
TR: Where do you think that might find a home in today's networks?
JL: Applications like getting across the Hudson River into Hoboken could be a very useful thing to do, and it's the same basic RF technology that's powering our incumbent low latency networks for the HFT environment. When we go in to the carrier side, low latency is not the feature but the benefits of very high power, clean power, well organized DSP performance all stack up to create a bigger, better, nicer radio that parlays itself usefully in carrier applications.  Your costs to manufacture don't change a whole lot from 1G to 10G, so your costs per bit come down, making you a strategic play in the carrier's carrier market.
TR: For the possible New York to Chicago project you mentioned, what types of assets are out there that can help you build out your network?  What will you need to build from scratch?
JL: It's kind of hard to clearly quantify at the moment.  There are a number of folks that tried to build private or shared networks for low latency between Chicago and New York in the 2010-2012 timeframe.  In the early days there were some clever things done but many mistakes made, and some of those mistakes caused projects to become abandoned and the landscape impaired.  But we have found that there are acquired and unused assets that are available and useful for constructing a wireless network along the route, and we are looking at those as piece parts that we could integrate into our network.  Another thing we are doing is working with the tower providers to construct temporary and/or permanent private towers where there are gaps to give us the straightest possible line.  This, while also leveraging the performance advantages of NexxCom's microwave radios to keep availability high and latency low.  Initially our facilities can be as simple as one of those towers on wheels, where you roll it out to a farmer's unused land, put a generator on it (and we've launched a green wind-turbine solution for remote unpowered sites), roll up the mast a hundred feet, put your dish heading east and your dish heading west and away you go. The build is very feasible, but we won't do it unless we can offer a benefit to the market in latency, availability and/or pricing.
TR: How much of it can you get done through acquisition of assets, versus new construction?
JL: You can buy all of it prepackaged, but what's available doesn't get you into a contemporary competitive latency.  It would land you in the mid-8ms range round trip, but to be competitive we believe we need to have three nines or better of availability and approximately 8.1ms round trip.
TR: Thank you for talking with Telecom Ramblings!
If you haven't already, please take our Reader Survey! Just 3 questions to help us better understand who is reading Telecom Ramblings so we can serve you better!
Categories:
Industry Spotlight
·
Low Latency
·
Wireless