This Industry Viewpoint was contributed by AVANT Communications' Niko O'Hara.
Service providers today offer a variety of cloud services – everything from Infrastructure as a Service (IaaS) and Disaster Recovery as a Service (DRaaS) to Hosted VoIP (or UCaaS) – but the area that's sparking the most interest here at AVANT Communications has to be Desktop as a Service. Over the past year, several large players have entered the market. In October, VMware acquired Desktone, a leading DaaS provider. Only a month later, Amazon Web Services released its own offering dubbed AWS WorkSpaces. And in March of this year, VMware debuted Horizon Desktop as a Service as part of its vCloud Hybrid Service.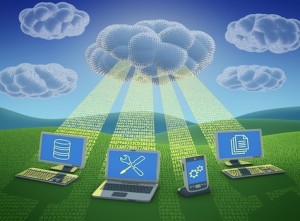 At this point, you may be asking, "What is Desktop as a Service?" It's actually very simple.
In a traditional desktop environment, your data and applications reside on a specific physical device, like your laptop. If you happen to forget it at home, your productivity is limited; you might be able to access email,Dropbox, and Salesforce, but not much else. You can still use those applications because they aren't tied to your physical laptop, but rather hosted in a secure data center and accessed over the web.
DaaS applies the same concept to your entire desktop environment: the applications, the data, and the user settings. A virtualized desktop is stored in the provider's data center, on their high-end servers and storage, so nothing resides on your end device. This gives you the freedom to access your corporate desktop over the internet, from any device of your choosing.
The ability to truly work from anywhere supplies enormous business value. Employees can be just as efficient outside the office as they are in it, taking their work with them everywhere they go. They can use any device they choose – a PC, Mac, iPhone, iPad, Android, Kindle, Chromebook, anything – supporting the widespread demand to Bring Your Own Device (BYOD) and leading to happier and more productive workers. And that's just the tip of the iceberg; customers look to DaaS for a number of reasons, such as:
Simplified management. IT no longer needs to support end user hardware. Virtual desktops are always available for patches and updates. Provisioning desktops for new employees (and vice versa) is quick and easy, with no hardware setup or lead times.
Disaster recovery. In the event of a disaster at the company's location, employees can continue working from home with no downtime or lost productivity. Users are protected against the inevitable failures and crashes that physical devices are prone to.
Security. IT can lock down local ports (printing, USB) to protect data, or entire desktops to prevent users from installing apps or contracting viruses. Contractors can only access certain applications as needed. No data is stored on the end device, which means nothing is compromised when a laptop is lost or stolen – saving millions in potential lawsuits for customers in highly compliant industries (healthcare, finance).
Cost. Multiple sources, including Gartner, estimate the TCO of virtual desktops as 10-30% lower than physical desktops, mainly due to simplified management. Endpoints can be extended long past their typical lifetime; for example, customers can continue using Windows XP machines (which Microsoft no longer supports) as dumb terminals instead of purchasing all new hardware.
After all that, we haven't even gotten into image management, patch deployment, etc., so you can see that DaaS isn't for the faint of heart. In fact, the best DaaS customers are those already familiar with its biggest competitor: VDI.
Virtual Desktop Infrastructure (VDI) is an on-premises, customer-implemented solution for desktop virtualization. Products from leading vendors such as Citrix, VMware, and Microsoft provide additional capabilities beyond traditional session-based environments (like Terminal Services or XenApp). To an end user, there is no real difference between VDI and DaaS. But to the IT department, they're worlds apart!
In a DaaS environment, desktops are delivered as a service. Contrast this with VDI, which customers need to design on their own. They're responsible for procuring and configuring the underlying servers, storage, and network infrastructure. The environment must be architected for peak demand, or else risk crashing when everyone logs in at once (a "boot storm"). And performance needs to be guaranteed, because users will never stand for anything less than what they already had. To summarize, VDI requires deep technical expertise to maintain, which small and medium businesses often lack.
VDI is also less flexible than DaaS, because you've already paid for the infrastructure. When you reach a certain number of users, adding one more means another capital expense. With DaaS, you pay a predictable monthly fee for every user, and adding or removing one adjusts the bill accordingly. Pilots are quick and easy, letting you test the solution risk-free before you buy it. Customers with a distributed workforce benefit from providers' extended footprint, as a given desktop can reside in the data center closest to its end user.
But DaaS isn't without its own drawbacks. When customers keep their server infrastructure on-premises, they're introducing significant latency between their desktops (at the cloud provider), and their applications (at their location). On the other hand, if they're consuming plenty of web apps, or migrating their servers to the provider's data center, then DaaS is a great fit. At AVANT, we find that cloud customers continue to consume additional services year over year. When evaluating a provider, it is then important to make sure they can support current and future needs. You may only need hosting today, but as you continue to outsource IT, you could need managed services and backups tomorrow.
There's no question that Desktop as a Service is a hot trend in IT. A confluence of technology and demand has brought it into the spotlight: the rapid rise of cloud services and the associated migration of workloads to the cloud, the consumerization of IT and demand to BYOD, increasingly mobile workforces, the desire to cut costs and outsource IT, innovation in the area of desktop virtualization, and the widespread availability of internet connectivity. Just a few years ago, this wouldn't have been possible. But now DaaS is taking off, and it's here to stay.
Niko O'Hara is one of the lead cloud sales engineers at AVANT Communications. As the nation's premier distributor of next generation technologies, AVANT has the resources and relationships needed to successfully navigate the ever-changing world of communications and IT infrastructure. From complex cloud design to global wide-area network deployments, the company empowers its partners with the valuable business tools they need, including back-office support, engineering guidance, strategic consulting, and ongoing training.
If you haven't already, please take our Reader Survey! Just 3 questions to help us better understand who is reading Telecom Ramblings so we can serve you better!
Categories:
Cloud Computing
·
Industry Viewpoint