In a blog post yesterday, Level 3's Mark Taylor laid out the case that today's peering connections is under attack by the last mile. He didn't name names, but he also did it without invoking that content company that begins with the letter N that has so dominated the discussions lately and focused in on the current state of affairs in the company's peering relationships.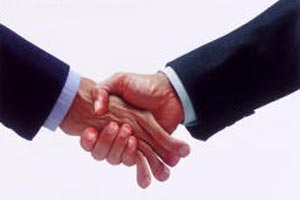 Basically, of Level 3's 51 peers, only six are both congested and not in the process of upgrading. Those unnamed but rather guessable six providers have been letting the situation persist for over a year. All six are major consumer last mile operators, with 5 in the US and one in Europe.  No coincidences there, or surprises either.
The implication, which was stated by Stacey Higginbotham over at GigaOm more explicitly than Level 3 dared, is that these providers are deliberately abusing their market power. Thus in order to get better performance, content providers like the one that begins with 'N' will feel forced to pay the last mile directly for throughput that nobody else is allowed to provide.  It's not as if upgrade foot-dragging is a new tactic in the world of interconnection, but if the pattern of who is doing it to whom is the same with other backbone operators it ought to raise a few eyebrows.
I've been amused by some portrayals of the peering/transit interconnection layer lately that make it seem like a highly competitive Disney-esque environment where everybody is happy and has dozens of equally viable choices they are inexplicably not making.  Level 3's partial revelations are at least a start toward the transparency we need in order to understand what's really going on and judge what is abuse and what isn't.  Might other providers step up to the plate and divulge a few details? I expect we'll get an earful from Cogent's Dave Schaeffer on their earnings call this week, but will anybody else speak up with a few such details?
For now though, does anybody want to guess who the six unnamed consumer broadband networks are?  I would be shocked if Verizon and AT&T aren't on the list, and probably CenturyLink too.  That leaves probably two cable MSOs out of the usual suspects (Comcast, TW Cable, Cox, and Charter).  I'd pick the two biggest but Level 3 did come to terms with Comcast just 10 months ago — would they be congested again already?  In Europe it's probably Orange I'm guessing, but the game is different over there so I figure the focus will be on the 5 on this side of the Atlantic.
If you haven't already, please take our Reader Survey! Just 3 questions to help us better understand who is reading Telecom Ramblings so we can serve you better!
Categories:
Internet Backbones
·
Internet Traffic