This Industry Viewpoint was contributed by Pravin Vijay, Director-Marketing at Flytxt. 
The definition of data archaeology is now around retrieving data and information from data sources having unknown or alien formats. This definition is going to get extended in this era of 'big data'. A new stream will emerge, where unearthing insights and realizing the value from 'invisible' and 'unknown' data could be the span of study and focus. We can probably call this stream- 'insight archaeology'. The role of data insight archaeologists is going to be critical for Telcos, as they focus on ensuring sustained economic value generation from data, which is now mostly in unstructured and semi structured form.
The Intrinsic value of data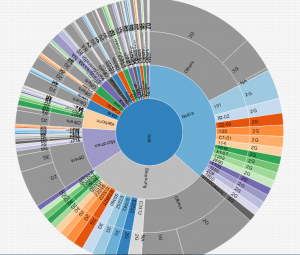 Most of the time, the value of data is intrinsic in nature. You need to really dig deeper to bring out the hidden insights.  Even the machines cannot do this on its own; it needs manual expertise and wisdom to unearth it.  It doesn't mean that I am discounting off the role of machines, they need to be sophisticated and user friendly to even attempt at insight discovery from terabytes of data generated per day. However, it is not enough, you need man-machine collaborated insight discovery process to discover insights as well as to assess and optimize the value of insights.
In areas like churn mitigation, margin management, service personalization, contextual marketing, discovering meaningful insights is not a straight forward process. Sometimes you need to add multiple data records to derive meaningful information. For example, we recently did an in-depth handset analytics plotting brands and their range of handset models against its usage across various locations and subscriber segments to discover interesting patterns on data usage and handset switching. It gave useful insights for marketers in designing campaigns for data stimulation and also product bundling.
Similarly, adding a single data field like geo code to your network asset data could give valuable insights to CIOs like frequent fault locations and equipment fault types. These insights could be used for deploying the network team in locations to proactively address customer issues reducing network complaints, fault repair time and most importantly customer dissatisfaction /churn. Unless you match geographic data to network asset data, these insights are not visible. Similarly, if we can correlate a subscriber's profile with his social media conversational data, we could have more insights on his sentiments, influencer group, seasonal preferences, and so on. It could help marketers and advertisers to send contextually relevant offers.
Skills for data insight discovery
It is like an archaeologist applying his cognitive reasoning to make out the real value of things being excavated. To the common man, they may be broken mud pieces, but to an archaeologist it could be the remains of a glorious civilization. The data and decision scientists are exactly confronting this challenge, they cannot rely only on machines and statistical models; they also need the domain expertise and contextual understanding to make out the real value of insights excavated from data.
Here we are talking about multiple skills for a big data insight archaeologist. It looks like they need to combine the skills of data scientist and decision scientist to perform efficiently and effectively.  Some of those skills are:
Look at more and varied data and in more depth
See beyond explicit patterns to unlock the hidden and implicit insights
Apply appropriate reasoning to identify the use cases and opportunities that can be driven with those unearthed insights
Assess the value of insights unearthed by reviewing the economic impact these insights have made across business workflows and functions
Predict possible other data sources from where valuable insights could be unearthed from based on their experience
Ensuring the hygiene of insight discovery process to make sure that insights are genuine and useful
Knowledge of analytical and visualization tools/techniques like multi-variant analysis, spatial analysis, and so on. to study the data in depth and derive the hidden insights
Ability to use algorithms and tools for doing any kind of analysis ranging from descriptive, exploratory, heuristic, predictive to prescriptive analysis for discovering insights, trends, patterns, etc.
How Telcos can have data insight archaeologists?
Now it is for Telcos to assess how they want to acquire these insight discovery and excavation skills. Do they want to develop in-house or do they want to partner with a vendor who can offer suitable technology tools and desired skills to derive and utilize insights for decisioning and sustained economic value creation across functions and workflows. It is an unknown and highly specialized terrain. Hence, I feel it serves Telcos better if they can choose a partner who can provide them with the skills and technology to do insight discovery faster and better for decisioning and sustained economic value creation.
About the Author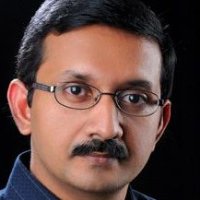 Pravin Vijay is an avid Technology Marketer with 12 years of experience working with software product companies in Telecom and Banking domain. As the Marketing Director, he manages global marketing initiatives of Flytxt, a fast growing Big Data Analytics technology company with a focus on enabling mobile operators to generate measurable economic value from data.
If you haven't already, please take our Reader Survey! Just 3 questions to help us better understand who is reading Telecom Ramblings so we can serve you better!
Categories:
Big Data
·
Industry Viewpoint