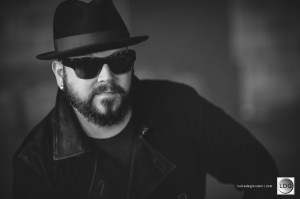 Telecom Ramblings may not be the next Rolling Stone, but nevertheless we've got an actual rock star interview for you today. Chad Taylor, best known as guitarist and co-founder of the multi-platinum rock band +LIVE+, is also Chairman of Think Loud Holdings, one of the main backers of United Fiber & Data. UFD made its debut earlier this year by kicking off a brand new fiber build between New York City and Ashburn by way of York, Pennsylvania. Chad joins us here today to talk fiber and telecom.
TR: How did United Fiber & Data's alternative longhaul fiber plans get started?
CT: United Fiber & Data is a vision that started about 10 years ago between Chris Lodge, our COO, Tom Vito, our EVP of Sales, and Scott Jordan, our EVP of Engineering. These guys spent a lifetime working in fiber and data and saw a need in the industry that wasn't being filled. They were going into large enterprise groups who were saying "you've got to find me a diverse route", then they'd go back to the service providers who would say "we already have enough fiber in the ground that's not sold, we don't want to build more."
TR: And how did this idea find its way into the music world to you and your bandmates?
CT: Some connections come down to dumb luck, and this is a great example of one. Scott Jordan and Bill Hynes, our partner in Think Loud Holdings, played baseball together. So the conversation about UFD literally started in a baseball dugout. We received what was, in my opinion, a very well thought out and very well executed game plan in the early phase of the UFD business plan. We didn't know anything about the telecommunications industry, but as an investor I was super-excited first and foremost by the executive team that had been assembled, and secondly by the opportunity in the marketplace.
I think that being from the outside of the industry, I looked at the trends in my own household. As a kid, my parents used to tell me it's time to turn off the TV, but in my household today we say it's time to turn off the iPad. That trend is data and communications, and I asked myself: are my kids using their cellphones, tablets, and computers more or less? The answer is obviously more.
TR: Where does your connection to the regions UFD's fiber will pass through fit in?
CT: At an altruistic level, Chad Gracey, Patrick Dahlheimer, and myself from the band had started to launch projects in York and then Reading and Allentown, markets that had really embraced +LIVE+ when we were young. Some of these areas are downtrodden if not flat out needy, and our goal was to go back in and build infrastructure that would provide tax revenue and jobs within those communities. +LIVE+ has a long history of being entrepreneurs from York PA. Everyone sees us as musicians but the truth is we had to become smart businessmen to build the several multinational companies that are behind the scenes of the band. It's that skill set that made us uniquely poised to seize the United Fiber & Data opportunity. Where most investors saw limitation, we saw the opportunity for growth. Currently, the information superhighway around here is the Route 95 corridor. I want to change that and bring it through my home state. And interestingly enough it's not just Pennsylvania but also New York, New Jersey, Maryland, and Virginia. The truth is we're taking fiber to a lot of places that could use an alternative route.
TR: Does taking the western route to Ashburn have any other advantages?
CT: The goal initially was just an alternative route, but when our engineering studies came back it was actually 8 miles shorter than our closest competitors. It's not just an alternative route, it's the fastest route.
TR: Is UFD a purely regional idea, or do you have further expansion plans in the works?
CT: No it's not just a regional idea at all. We're currently in Phase 1, but there's interest already in us going both west and north. And our network – also through a third party network – connects directly to Sao Paolo, Brazil. As investors and capacity customers of Seaborn Networks, we're in the midst right now of helping build a submarine cable from the heart of New York City down to Sao Paolo.
TR: New longhaul routes have not been as popular as metro fiber lately, do you have any plans to build metro rings as well?
CT: We have not looked at metro rings as of yet. Everything we've been doing initially has been longhaul, although we have alreadyheard interest from Allentown, Reading, Lancaster and York in building some fiber rings.
TR: UFD started the summer getting its first 19 miles of fiber in the ground coming out of New York City. Have you been out to see the build-out itself?
CT: My father ran a construction firm as a kid, so I actually grew up on construction sites, knew my way around buildings, dug footers, and all that stuff. But I have to be honest with you, I haven't been out on the line. I'm in the middle of the Summerland tour which is 39 shows. But Scott Jordan has promised me that at some point I'm going to go down in one of the tunnels.
TR: Where do you find that the two worlds of music and telecommunications intersect?
CT: Telecommunications and music are ultimately about connecting people. And that's probably the only area where the two intertwine. I've spent 28 years connecting people and building a massive network of music fans, and now with United Fiber & Data we're building a massive network of data users.
TR: Thank you for talking with Telecom Ramblings!
If you haven't already, please take our Reader Survey! Just 3 questions to help us better understand who is reading Telecom Ramblings so we can serve you better!
Categories:
Fiber Networks
·
Industry Spotlight