Amsterdam-based EvoSwitch and the London Internet Exchange have partnered up to bring a European-style neutral peering exchange to the USA.  LINX will be moving into a new PoP within EvoSwitch's WDC1 facility, where it will establish the first node of LINX USA, a neutral, member-driven internet exchange based on the one they run over in the UK.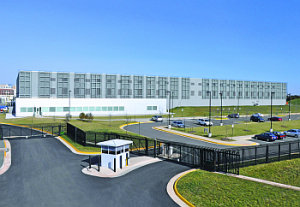 Late last year, EvoSwitch announced its intention to expand across the Atlantic and into Northern Virginia, and they followed through by opening phase 1 of their new, large WDC1 facility in Manassas at COPT's DC-6 campus with an initial commitment of 3MW of power.  At the time, they were quite upfront about bringing the European data center model to the USA, including partnering with neutral exchanges as a way to compete with the existing larger players.  As it turns out they have been talking to LINX about this partnership since their move last year, and those talks have come to fruition.  The two expect an early endorsement from the Open-IX crowd and to be first to market in Northern Virginia with a member-driven internet exchange point.
Member-driven internet exchanges are the rule in Europe but have never taken off here in the US, where the various interconnection markets have been dominated by commercial exchanges specific to one data center operator.  However, with the Open-IX initiative there does seem to be change in the wind, as network operators of all sizes look for alternatives and more control over their network engineering than they currently have.
LINX won't be limiting itself to Manassas of course, as the whole point of their model is to span multiple data center operators and spread out across a metro area.  They already have two other currently unnamed locations in the works plus a metro fiber ring as they seek to build an exchange spanning the Northern Virginia data center corridor.  EvoSwitch is a very natural hub to start with though, given the common affinity for and experience with the European model.
Last week, Digital Realty jumped into the Open-IX peering game, also announcing its intention to bring European-style internet exchanges to the USA, and one of the initial markets they have in mind is also Northern Virginia.  That could turn out to be a competing effort, or who knows we might see them turn up as one of LINX's other partners.
And for its part, EvoSwitch's move into the US colocation market was waiting for member-driven exchanges to catch on in order to really hit its stride.  According to management, they'll be looking to additional markets beyond Northern Virginia where it makes sense to do the same thing.
The press release can be found here.
If you haven't already, please take our Reader Survey! Just 3 questions to help us better understand who is reading Telecom Ramblings so we can serve you better!
Categories:
Datacenter
·
Internet Traffic