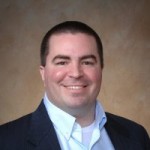 Last month, Global Capacity unveiled OneHub, a new streamlined way to reach the access networks, aggregated in the company's flagship OneMarketplace Network. Owned by Pivotal Group since 2011, Global Capacity has been increasingly active in the interconnection space lately. With us today to tell us what they are up to with OneHub and beyond is Ben Edmond, the company's Chief Revenue Officer.
TR:Where does Global Capacity sit relative to the overall bandwidth infrastructure market and how did it get there?
BE: Overall, Global Capacity is in the network connectivity business. Through time, Pivotal has used a roll-up strategy of a number of different entities, including Vanco, Universal Access, CentrePath, Capital Growth Systems, LATTIS, Magenta, and Global Capacity. The combined solutions are leveraged to deliver network connectivity with a focus on operational efficiencies and automation whether in installing, servicing, or managing connectivity.
TR: What physical infrastructure makes up Global Capacity's OneMarketplace platform?
BE: We've physically built network connectivity in key aggregation points, typically datacenter facilities across the market. We then placed a combination of Cisco, Overture, and Telco Systems devices physically interconnecting access networks whether they're metro, providers, or national providers.
One of our core differentiators is the placement of the application layer and software intelligence over that physically connected state. Having that software understand what networks are available, how to price, how to order and consume, and how to manage them once they're put into production. One Marketplace is the combination of the physical network platform, the logical paths created, and the software layer on top of that to interact with it.
TR: And where does the new OneHub product fit into OneMarketplace?
BE: OneHub is an Ethernet NNI product where our customers can get a 1Gbps or 10Gbps Ethernet interconnect into OneMarketplace at one of our core hub facilities. That gets connected into a Telco Systems switch and then into an Overture 6000 and on to a Cisco ONS 15454. Those three devices combined allow us to offer something very unique in the marketplace. We're able to offer our customers both the ability to access our native Ethernet reach of hundreds of thousands of locations across our partner networks, and also access our entire TDM reach of 19,972 serving wire centers across the country. The Overture device in particular maps those TDM services (data only) into Ethernet VLANs. Whether it's MPLS, IP, VoIP, frame relay, etc., all those services can be mapped over one single interconnect across an Ethernet infrastructure, saving our customers the cost of investing in high-cost TDM and OC-X aggregation gear.
TR: It sounds like an Ethernet Exchange with TDM reach, how does what you're doing compare with the Ethernet Exchange business model?
BE: There are a lot of parallels to the Ethernet Exchange world, but the reality is that for the exchanges over the last few years, there hasn't been a lot of uptake. One thing they failed to solve was to systematically identify the best solution and then enable transactions, which is one way our platform differentiates itself. Additionally, in the reality of a buy-a-circuit/sell-a-circuit model, being a middleman placing an additional cost on top is a very challenging position to hold. Global Capacity steps away from that simple VNO/Exchange thought process and takes capacity positions in the access networks. That allows us to still present what networks are available and route demand to the best available networks but at a cost-competitive rate as opposed to a cost-plus rate.
TR: What types of customers do you target?
BE: We position this initially toward the wholesale marketplace, to carriers and service providers out there that want to continue their capital investment in IP/Ethernet infrastructure and de-emphasize investing in TDM infrastructure while still taking advantage of the reach that TDM networks have in the marketplace. The reality is there are a lot of Cisco routers with T1-lit cards and ADTRAN devices out there where the DS1 is still the most suitable delivery mechanism.
TR: How much activity do you see on the platform today?
BE:In any given month we handle about 480,000 price quotes automatically for connectivity ranging from DS1s to OC-192s and Ethernet from 1Mbps to 10Gbps. Using that automation and interconnectedness, we try to drive value back to both our customers and suppliers.
TR: Do you typically get more business from the high-speed end of the bandwidth market, or the low- speed end?
BE: It typically is the low end, but the definition of low is always getting bigger and bigger. So where we see it today is the sub-1G connections. Our platform has an aggregation component, so we need something to aggregate to be competitive. Otherwise we'd be doing cost-plus, which you can win some of the time by buying better network but in general, is not something we want to rely on.
TR: How do you approach geographical expansion? Is there a critical mass you must reach in a market before the orders start flowing?
BE: I don't necessarily think there's a critical mass from our perspective to serve a specific geography. We take a regional aggregation model approach. For example, our Point of Presence (PoP) out of 350 Cermak will be the primary PoP to serve a latency/demand band. We don't add another to that region until it's justified, but it doesn't stop us from serving South Dakota, for example.
TR: How do you select expansion markets, and do you have any in mind?
BE: There's no 'build it and they will come'. The business case for expansion is centered around anchor customers who want us to expand to a certain market, and we then interconnect the suppliers. An example would be Toronto, which is a focus for expansion that makes a lot of sense for us. We serve circuits up there today but have not physically extended One Marketplace into 151 Front Street, etc. We're always looking at such possibilities, but they have to be backed with real contracts and return on invested capital.
TR: Thank you for talking with Telecom Ramblings!
If you haven't already, please take our Reader Survey! Just 3 questions to help us better understand who is reading Telecom Ramblings so we can serve you better!
Categories:
Ethernet
·
Industry Spotlight