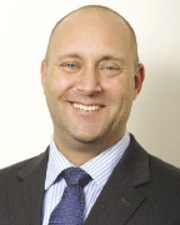 When the superstorm Sandy hit New York City last autumn, telecom and internet services across the region had their disaster contingency plans put to the test.  But while the last mile took substantial damage where the storm surge and wind hit most directly, the internet itself and the fiber networks it runs came through it all pretty well.  One network operator that did especially well during the crisis was the enterprise-focused tw telecom, whose VP and General Manager for Manhattan Robert Bianco made some time for a quick Q&A with Telecom Ramblings:
TR: How did tw telecom prepare for Sandy's arrival, and how did the realities of the storm surge compare to your expectations? 
RB: Due to our resilient network and a very proactive Business Continuity/Disaster Recovery plan, we are pleased to say that we were able to "weather the storm" better than most.  Nobody could have expected such devastation from Super Storm Sandy, but our BCDR plan enabled our market to be able to effectively and efficiently prepare for these worst case scenario situations; therefore, our end users and customers were minimally impacted.
TR: What damage did it do, both directly and indirectly, to your operations? 
RB: Our customers were minimally impacted from the storm.  From an operational and network standpoint, the only end users on our network that were impacted were those who were not able to access their buildings as a result of flooding or power loss.
TR: What did your customers need from you in the aftermath of the storm?  What was the trickiest part to deliver on? 
RB: Customer feedback was imperative during Sandy.  As a customer focused business, we rely on customer feedback to provide the best possible service we can to our end users.  After the storm hit, many customers offered their frustrations to our team, with many complaints being in regards to loss of power and access to their buildings. Unfortunately, many of these complaints were not easily resolved as this was not a tw telecom network issue, rather a city power issue.
TR: Has Sandy's aftermath created any new opportunities for you? 
RB: Yes, as a result of Sandy and our quick and efficient turnaround time, we were able to light more buildings.  We have noticed an increase in awareness about the need for building continuity and data recovery, as well as the need for more fiber based carriers.  As a result of this increased awareness, tw telecom has often been praised for being at the forefront for its reliability and its proactive response to Sandy.
TR: Have you changed the way you prepare for storms in a major coastal city?   
RB: While we hope these disaster scenarios never occur, we continually review, practice and fine tune our BCDR plans so we are completely prepared for situations that may occur.   This prior planning and review by our teams ensures safety and teamwork in addressing situations that may impact us and our customers.   We believe this is part of our responsibility to protect our customers in these situations as we deliver the industry's best customer experience.
TR: Thank you for talking with Telecom Ramblings!
If you haven't already, please take our Reader Survey! Just 3 questions to help us better understand who is reading Telecom Ramblings so we can serve you better!
Categories:
Industry Spotlight
·
Metro fiber