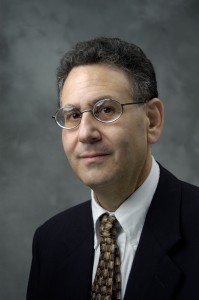 With the exception of the MegaUpload flap a year ago, Cogent had a rather quiet year in 2012, selling the usual tons of bandwidth at low prices, building out to both new markets and additional buildings, and of course weathering Hurricane Sandy.  The market certainly liked it as the company's stock price rose 35% on the year and has continued to rise since.  Cogent has always had a unique, tightly focused, and lately entirely organic approach to the bandwidth business. Here to give us an update on where the company is and where it's going in 2013 is CEO Dave Schaeffer.
TR: Cogent has greatly expanded the geographical reach of its network in recent years, but lately you have suggested that the pace of expansion will be slower.  What's changing?
DS: Today we're in over 180 markets in 36 countries and our network encompasses more than 56,500 longhaul fiber route miles and about 26,500 miles of metro fiber.  While there are probably a few additions we'll do, there aren't many because many of the countries that we would wish to extend into either don't have infrastructure available for purchase or have a regulatory climate that doesn't work with our business model.  And finally, a lot of countries just don't have enough aggregate demand to justify the extension of our network.
TR: You have also been steadily expanding your on-net building count, will that also be moderating?
DS: In our global footprint we connect to about 625 data centers in about 550 unique buildings, and we're going to probably add another 50-60 data centers annually to our footprint globally, since that seems to be about the pace at which carrier neutral facilities are being constructed around the world.  The other piece is the multitenant office building footprint we connect to in North America.  We're in about 1,300 of those today, but our buildings look very different than the general population of buildings.  They tend to be very large, with about forty stories, 550,000 square feet, and have 50 unique tenants.  We'll add another 50-75 such corporate buildings over the next year and then slow down at that point.  We're kind of running out of additional targets that fit our criteria. 
Today in our corporate buildings we have about 10.4 customers per building out of about 51 opportunities, and we add about 1.8 additional customers per year.  So we look at that ramp, our cost of acquisition, and our capital costs and really can't justify going after smaller buildings.  A lot of fiber companies don't generate free cash and are focused on growth and growing the footprint.  We are focused on growing profitability. 
TR: Your corporate-centric business has been limited to North America.  Is there a similar opportunity in Europe that might become attractive, or is the situation too different there?
DS: It really is very different.  In North America there are about a million commercial buildings.  In Europe there are about 1.4 million.  But the issue in Europe is that most of the buildings are either much smaller or have many fewer tenants.  While there are probably 100-150 skyscrapers across the continent — a much smaller number than in North America, almost all of them are single tenant buildings.  There really isn't a multi-tenant skyscraper bandwidth opportunity in Europe.
TR: Over the past few years, Cogent hasn't participated in the wave of consolidation that has swept the industry.  Has your outlook on M&A changed at all?
DS: We look at numerous opportunities globally, not just North America and Europe but Asia too.  We probably review 150 opportunities each year, and we're willing to look at lots of different business models to bolt onto ours.  We have a two-part filter for M&A.  The first test is whether it is cheaper to buy the whole business than the assets we want.  Most of our past acquisitions have fallen into that category.  The second is that we'll look at different business models to buy if we can generate free cash and a return on capital greater than our cost.  We're even willing to buy businesses in decline, they just have to be priced appropriately.  Whether it's managed hosting, VoIP, disaster recovery, video distribution, quite honestly everything in our sector is dramatically overvalued on a free cash flow generation basis.
TR: Are asset prices more favorable in Europe?
DS: While valuations can be slightly better in Europe than in North America, I believe they are still are too expensive on a discounted free cash flow basis.
TR: Many network providers around the world have been announcing plans to upgrade to 100G.  What is Cogent's view, is it time yet?
DS: Today if you look across our 56,500 miles of longhaul fiber, we have an average of about 60 10G waves lit.  The technology we have deployed is capable of 160, so we have additional wavelengths available.  100% of our longhaul capacity is plugged into routers, so it's all layer 3 capacity.  We do have some 40G waves on select routes, and we have tested and deployed limited amounts of 100G.  But 100G transport is still more than 10 times as expensive as 10x10G.  So it's really just driving down the cost per bit mile that we're waiting for.  And we will absolutely embrace 100G when and if it makes sense.
TR: How far away are we from the point where 100G transport really comes of age?
DS: My gut feeling is that we're probably still a year and a half to two years away from widespread deployment, complete stability, and hitting the price crossover point where it's actually cheaper to use 100G than multiple 10G waves.
TR: You have said that the effects of Hurricane Sandy will be negligible in financial terms, but how did Sandy affect Cogent in New York City operationally?
DS: Below 34th street Con Ed turned off the grid.  At the peak we had about 80 on-net buildings without power.  In our multitenant buildings we generally have four hours of backup battery, and since ConEd had that part of New York dark for more than four hours we did lose those but of course there were no tenants in them during that time.  When the power came back up we had 13 buildings that had sustained physical damage that didn't come back up with Con Ed.  Each is a different story, but today all but one has been restored – and that building remains completely unoccupied due to flood damage.  We also have a Cogent-owned data center at 33 Whitehall which sustained significant damage.  That building operated off of generators for weeks, but is back on the grid now.
TR: Recently there have been some flare-ups between content and last mile providers in France, in which Cogent's name came up.  Can you tell us what happened?
DS: We have the largest access network operators other than France Telecom as customers.  One of them, Illiad, has been having a dispute with one of our other customers, Google.  We are a transit provider to both parties.  It appears each of them were restricting traffic from the other, but what the customer does with the bandwidth is their own business.  We were named because we're in the middle, but there was no dispute between Cogent and either of them.
TR: Last mile operators have been increasingly vocal about being compensated for over the top content, how do you think it will turn out?
DS: There continues to be a concern among a lot of the major access providers around the global internet in that they aren't adequately charging their customers for the service they're selling.  So they're trying to find subtle, or not so subtle, ways to diminish the quality or amount of internet traffic that gets to those customers in large part to steer their access customers into buying proprietary products.  You see that in both the U.S. and in Europe.  I'm a firm believer that the internet is the future and is so much more efficient than other networks and provides the end user so much choice that the long term trend is for the internet to cannibalize all other telecommunications products and services.  The end result is that users get more for less.  But ultimately it's going to be a combination of regulatory and consumer pressure that preserves the integrity of the internet.
TR: Thank you for talking with Telecom Ramblings!
If you haven't already, please take our Reader Survey! Just 3 questions to help us better understand who is reading Telecom Ramblings so we can serve you better!
Categories:
Industry Spotlight
·
Internet Backbones
·
Internet Traffic