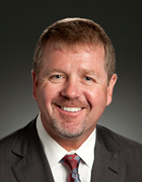 One of the bigger comeback stories over the past year or two in telecom and internet infrastructure has been that of Integra Telecom and its CEO Kevin O'Hara.  While many still think of the western regional network operator in terms of its traditional CLEC roots, the company has been taking new advantage of its deep fiber assets and is finally emerging as a fiber power in its own right. Kevin O'Hara recently sat down for a quick Q&A with Telecom Ramblings to talk about where Integra is at and where it's going.
TRs: Since joining Integra Telecom, you've helped drive a dramatic change in the company's approach to the market. What drew you back into the fiber business?
KO: What intrigued me from the beginning were the underlying assets. I had a conversation even before joining the board about the willingness of the company to separate out the Electric Lightwave assets, as in my opinion they were being underutilized. That led to further conversations that over time led to an invitation to join the board as part of a pretty significant changeover on the board as a result of the restructuring. All of the folks that came in from the industry had a similar point of view. We had this amazing set of assets that had been underutilized. What should we do to take greater advantage of them? I think this is one of the most underappreciated set of assets in telecom today.
TR: Not so long ago the financial guys had some doubts about the vulnerability of Integra's traditional CLEC business, what's changed?
KO: In a nutshell, Integra was founded as a traditional CLEC focused on the small and medium business market. It was very much TDM-based voice and access services, and they differentiated themselves based on customer experience – the local touch, if you will. The fear was that we were right square in the crosshairs of cable at the low end of the market, which is dominated by the single-connection, faster, cheaper customer.
We've undergone a very pronounced change from being a very traditional SMB-based CLEC to become much more of a facilities-based provider. Our main focus and priority is extending our fiber footprint to serve our target customers. The foundation for everything is still providing superior customer experience. But we've transitioned from selling to single-location businesses to selling into larger multi-location businesses with a particular emphasis in healthcare, government, and education.
TR: How far has that transformation progressed now? What's on the horizon?
KO: The quality of our underlying revenue has changed dramatically over the last 12-18 months. Only 8% of our revenue today comes from that sub $200/month customer, and even churn there is only about 2% for us. For customers over $1000/month, that's now 61% of our revenue. 70% of our sales today are coming from multi-location businesses.
We've done a lot of work this year and we've started to be much more proactive in communicating with the financial community. Who Integra is today, what we're doing, and what we think we'll look like tomorrow are all very different from the historical perception of the business. We're absolutely not declaring victory and there's an awful lot of heavy lifting ahead of us, but what we've done this past year is to take the downside off the table and focus on driving the upside in 2013.
TR: Where do you see your near term opportunities coming from?
KO: We estimate we have only about 12% total share out of the buildings we have on-net, the implication being that we have a tremendous amount of available revenue opportunity from existing customers and others in the same building with very low incremental capital. We also estimate that there are an additional 16,000 buildings within 2,500 feet of our networking, representing nearly $3 billion of annual addressable telecom spending.
TR: In the past 18 months Integra has boosted its on-net building count by 50%. Do you expect to accelerate that effort further, and if so what's the limiting factor?
KO: We have been adding a number of buildings, but even so the contribution from our sales force has been rather limited. We have some folks that have really figured it out, but the majority have not yet and we think there is a tremendous opportunity to accelerate that rate. Right now capital is not our constraint, it's a case of getting our sales organization more comfortable selling the more sophisticated services available over a fiber network. As we get them all contributing over the next few quarters or a year, we have an opportunity to go much faster than we have been.
If we double the number of buildings that we add to the network, my guess is we'll find some additional downstream pressures but right now it's very workable. As you know from observing the industry, even though we think we've got a good process in place if we really ramp it there will be weak spots to circle around and fix. But right now the limit is sales.
TR: How important is Ethernet-over-Copper for you currently?
KO: We've spent a lot of time, energy, and capital on deploying a pretty broad Ethernet-over-copper footprint, although we're pretty much where we want to be now. Today we can serve about 400,000 businesses, and a majority of those with the new fully symmetrical 60Mbps services. And on the wholesale side we're actually seeing more traffic coming through from carriers wanting to terminate on our EOC footprint than infrastructure sales.
TR: I have had difficulty tracking Ethernet-over-Copper in the market in a meaningful way, as most of the public statements go no further than the number of LSOs on-net. What do the economics look like for you?
KO: We happen to be in a market where our loop costs and certain other factors are pretty favorable. So our gross margins on EoC are in the neighborhood of 60% and our EBITDA margins are also very attractive. We have a threshold of 30% IRR for anything that we do. There's a slightly different dynamic between EoC and fiber, as fiber is more capital intensive with a higher margin, but we're comfortable that our EoC delivers that kind of return.
TR: This past year you have also had a series of product announcements, what has been driving the portfolio expansion?
KO: What was interesting when I got here was that there was a tremendous asset base and a fair amount of resident technology embedded in the network. But much of it hadn't been productized. Obviously we used wavelengths for our own backbone transport purposes, but we didn't have a wavelength product. In 2011 we invested millions to enable Ethernet into the network, but hadn't developed a complete Ethernet service portfolio or standardized our Ethernet access offering. This work is now complete, and 50-60 percent of all new sold orders are now Ethernet enables and this ratio continues to grow month over month. And obviously we had dark fiber, but we didn't have a dark fiber product. We were kind of hamstrung, and set out this year to productize these capabilities and fill in other gaps as well. We now have all those products in our mix as well a hosted VoIP product, a managed VoIP product, and a cloud-based firewall service that has been a great differentiator for us.
TR: Consolidation has played a big role in the US fiber sector over the past few years, but Integra Telecom hasn't played a direct role. Are there M&A opportunities for you now, either as buyer or seller?
KO: It's a complicated question. Before I became CEO there had been talk of using M&A as a way to address some of the opportunities out there. But you're talking to someone with a lot of experience in that area, and M&A isn't always the answer. It creates other challenges along the way and it isn't easy. When I took over as CEO, I thought our foundation was fantastic but the execution left something to be desired. I didn't know what the future of the company held, but I believed that if we didn't fix the underlying business we would have little say or control over it.
So my initial focus has been 100% internal on blocking and tackling, converting the strategy we had into a business. If we could execute, then our options would open up. To the extent that somebody might decide to come and take us out, at least it would be on better terms. To the extent that opportunities were presented to us, we'd be in a better position to take advantage.
So 2012 was in some terms a bit frustrating as we had to stay on the consolidation sidelines, but we really did need to get our house in order first. Along the way there were one or two assets that came on the market that really fit us well that we weren't able to take advantage of, an obvious example being Black Rock Cable up in Washington. Going forward we won't have to pass on such opportunities, but we're still focused on the blocking and tackling. Anything we do at this stage would involve complementary, digestible businesses that incrementally improve our position. But we aren't looking to transform ourselves with one deal.
TR: Have you been finding any opportunities in the wireless backhaul market?
KO: The market is there, the demand is there, but the economics are still difficult for us. If you look at our cost of capital this year and the cash on cash paybacks where a lot of those deals were going, we have just had better uses for our capital. In a world of unrestrained capital or where our investors had intentionally put money in for that kind of return expectation, maybe things would be different. But we are not opportunity-constrained. That being said we did probably add 100 towers this year. We just tend to be much more discriminating about which business we take on right now.
TR: How has the sustained weakness in the overall economy affected Integra over the past year?
KO: I don't want to say we're immune, because we certainly aren't. But because telecom spending in our footprint is dominated by healthcare, government, education — those don't have the same sort of macroeconomic headwinds faced by the financial or manufacturing sectors. One way to get a gauge of the economic environment is to watch churn and pricing. Our churn in the last year has been sub 1.2% and our pricing has not just been flat but slightly positive. That points to stability in the macroeconomic environment.
TR: Thank you for talking with Telecom Ramblings!
If you haven't already, please take our Reader Survey! Just 3 questions to help us better understand who is reading Telecom Ramblings so we can serve you better!
Categories:
Fiber Networks
·
Industry Spotlight
·
Metro fiber