As long time readers know, I keep a list of metro fiber and lit building statistics.  But as some correctly point out, lit buildings are not all equal and by itself this information only shows one aspect of fiber depth.  Hence, I've been trying to dig a bit deeper to find other data that is comparable across the sector that offers further insight.  Today I'm offering up the first version of a compilation of on-net towers per operator, assembled from public data for the US market only (for now).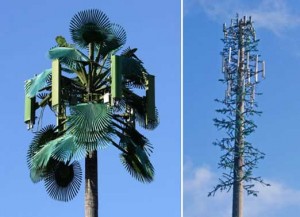 I do not pretend this list is complete, in fact the most obviously missing data is tabulated at the bottom.  But I was pleasantly surprised to find as much as I did, although some of it is a year old and from a third party estimate.  Not all metro fiber operators have focused on fiber to the tower, of course, and then there are some operators for whom I have a tower count but not a total on-net building count.  So this list looks rather different than the more general one.
Company
Towers
On-net
Date
Source/Comment
CenturyLink
13,500
9/2012
Q3/2012 Earnings Report
TW Cable
7,600
9/2011
Old, Light Reading estimate
Comcast
6,000
9/2011
Old, Light Reading estimate 
Zayo Group
2,664
9/2012
Fiscal Q1/2013 Earnings Supplement, 1271 in process
DukeNet
2,104
9/2012
Collected from company website.
Fibertech
2,100
6/2012
Company newsletter, June 2012
Windstream
2,100
6/2012
Q3 Earnings Conference Call, 1900 in process
Cox Business
2,000
9/2011
Old, Light Reading estimate
Charter
1,000
9/2011
Old, Light Reading estimate
FPL Fibernet
641
7/2012
Company Building List
Southern Light Fiber
600
5/2011
Old, CEO Interview
FiberLight
400
4/2010
Old, CEO Interview, 450 in process
Lumos Networks
261
9/2012
Company 10Q for Q3/2012
Integra Telecom
180
4/2012
LightReading article
Verizon
?
Surely very large, but still looking
AT&T
?
Surely very large, but still looking
tw telecom
?
Company: Doesn't break out this data
Lightower Fiber Networks
?
Still looking
Level 3 Communications
?
Company: Doesn't break out this data
Sidera Networks
?
Still looking
Cablevision/Optimum Lightpath
?
Company: Doesn't break out this data
The biggest FTTT player that publicly reports its progress is CenturyLink, which has been putting big resources behind it.  My data for the largest cable operators is sketchy, but serves for a ballpark estimate of their overall presence.  We all know Zayo has been very active, but I was interested to see DukeNet and Fibertech aren't all that far behind them in wireless backhaul despite more highly focused footprints.  Windstream is catching up quickly too of late.  Below 1,000 there are clearly others that could be added to this list, but I haven't managed to track down all available data just yet.
I plan to make this list a permanent (and regularly updated) resource once it is nailed down a bit further.  Hence, if you have any data for other providers or more recent/accurate numbers than these, please leave a comment or drop me an email!
If you haven't already, please take our Reader Survey! Just 3 questions to help us better understand who is reading Telecom Ramblings so we can serve you better!
Categories:
Metro fiber
·
Wireless