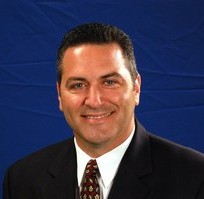 Today we're going to take a break from the national scene and focus in on a regional metro fiber builder and operator down in Southwest Florida, US Metropolitan Telecom. With us today is the company's founder and CEO, Frank Mambuca. Frank worked for the likes of Nynex, XCOM, and Level 3 before eventually setting out on his own in 2006 to build a brand new fiber network in Lee and Collier Counties, which house the Naples and Fort Myers metro areas. The company has thrived and become an integral part of the local economy, with its own unique perspective on the metro fiber business.
TR: When you went out to build a fiber company, what drew you to Southwest Florida?
FM: I relocated to Naples here in Southwest Florida in 2001. Over time, I realized there was a little hole here in the fiber infrastructure. There were only two networks in the ground, the phone company and the cable company, and only one of those available via wholesale. Southwest Florida had been neglected when longhaul companies built all that fiber during the bubble, there just wasn't much here. I came to realize there was an opportunity. The number of non-farming private businesses in Lee, Collier, and Charlotte Counties is equivalent to that of Hillsboro County, which is Tampa – a Tier II NFL city.
TR: In 2006, the most common way to start a fiber business was to buy distressed assets. How did you get started from scratch to take on the incumbents in this environment?
FM: I got together with a few businessmen down here that loved the area and had investment capital. A quick assessment of the market and the existing networks proved there was an opportunity here, but we'd have to build the network from scratch. We built a very pristine, state of the art fiber network and did some fiber IRUs to connect our network to Miami and Tampa for our SWFL customers. To get the people and talent we needed, I lured them here. I asked folks, "How would you like to live and work in paradise?" No carpetbaggers, nobody who comes here and goes home on weekends. This is how we won Naples Daily News, which is a big customer of ours. We said, "We're local. If you buy service from US Metro, we take the revenue and pay our employees, and then they go back in the market and buy the Naples Daily News." And that's how we do our business here. We are part of the local ecosystem.
TR: What's different about building fiber in Southwest Florida than elsewhere in the country?
FM: From a regulatory perspective, the permitting process in Southwest Florida is excellent. The local governments are terrific to work with, and we are very fast. We light buildings in 14 days that in other places might take 60 or 120 days. In terms of physical construction, there's no doubt that building fiber in Florida is more attractive than in somewhere like West Virginia, where I remember breaking auger bits on granite during my time at Level 3. When doing fiber construction, we run into coral and rock of course, but predominately it's a lot of sand.
TR: How does being in a hurricane-prone region of the country affect your fiber builds?
FM: It's interesting, because 5 years ago I would have answered differently based on perception rather than on empirical data. We have about 80% of our plant in the ground and 20% aerial. We only build aerial when there is speed involved, as you can build it faster. You would assume that during hurricanes that the aerial plant would be susceptible. The pole system here is run by FPL which outsources pole management to Alpine Engineering. They have been doing a good job of replacing their poles based on very specific wind load calculations for each pole's fiber or other cable. Hurricane Wilma came through a few years back, and we had zero outages in our aerial plant. Our rare outages in the aerial plant have only been things like dump trucks not closing their beds early enough; we have not been impacted by storms. We still prefer to build below ground 95% of the time though.
TR: What sort of customers do you focus on?
FM: Our customer base includes all of the small and medium business customers right up to the large enterprise customers. There aren't as many of the large enterprise customers as you'd find in Orlando, Tampa or Miami. But in the last year we have really focused on being a wholesale provider, enabling local and national CLECs with fiber and Ethernet.
TR: How do the economics of fiber-to-the-business work in a tier IV market like Southwest Florida? Has it been evolving?
FM: Like everywhere else, the cost for bandwidth continues to go down but the price does also. For us it's all about how close a customer is to our network. There are specific streets here where the businesses and industrial parks are located, and that's where we built our fiber. Our preference is to build to large customers and multi-tenant buildings, but we will build to smaller customers. For instance, we just signed up a t-shirt embroidery and screen printing business because it was right on our network. We have customers of various sizes, with some paying us $10,000 a month and others paying us $100 a month. One key factor of whether we add a customer is how close their location is to our network, because we can build fiber so quickly and fairly inexpensively that we can PoP such buildings and put those businesses on our fiber network.
TR: What other kinds of opportunities do you see in the market right now?
FM: One thing you don't see mentioned much is the residential opportunity. Southwest Florida is pretty spread out, not a lot of tall buildings. Along all the business thoroughfares, our fiber naturally runs past lots of residential communities. What's nifty about those in Florida is that they're often gated communities run by associations, which look like little businesses. You might have a 500 home community that buys the way a business does. So what we've been doing is enabling alternative cable TV providers that would like to infiltrate this market. We work on a wholesale basis with them to provide the fiber backbone to reach those gated communities. Condominiums and homeowners associations look like businesses to me.
TR: Do you have plans to expand geographically, or are you mainly adding depth in current markets?
FM: From a fiber plant perspective, we're where we want to be in Collier County (Naples), but we still want to expand, particularly in Lee County (Fort Myers), e.g. to towns such as Lehigh Acres and Cape Coral. We have always had plans to expand northward into Charlotte County, and we've spoken with folks to the east about expanding that way as well. We think there's lots of opportunity in more Tier 4 markets like this.
TR: Have you considered expanding inorganically?
FM: So far our progress has all been organic, although we do have some IRU swaps for longhaul fiber. We haven't really looked at buying other companies. We're focused on Florida and Tier IV markets and being able to replicate what we've done here effectively. Buying someone else's nightmare and turning it into a dream isn't necessarily what we're trying to do. We've been successful at what we do, we know how to do it, and we'd like to go and do it again and again.
TR: There has been a lot of consolidation amongst fiber operators in the past few years, have you seen much talk lately?
FM: In recent times, not as much. I think folks are used to doing acquisitions where investors are tired or companies are undercapitalized, and we are neither. We're going to look for a real strong multiple on our EBITDA before considering that, and we haven't found it yet. So we're just going to keep doing what we're doing, and when you're net income positive that's not a bad thing.
TR: The economy has been difficult for nearly all of US Metro's existence, how has that affected your growth?
FM: There's no doubt that the national economy and the local southwest Florida economy have suffered over the last 5-6 years. When we go to some of these office parks with a potential for twelve businesses, we might find that there are just two, with ten vacant suites. That's not good. But on the other hand, as only the third fiber plant in the ground, if it was a booming economy, we'd also probably have more fiber-based competitors to share it with. We believe that we have created a team with a business model that creates success in a slow economy and in a growing economy, and our financials prove that out.
TR: Thank you for talking with Telecom Ramblings!
If you haven't already, please take our Reader Survey! Just 3 questions to help us better understand who is reading Telecom Ramblings so we can serve you better!
Categories:
Industry Spotlight
·
Metro fiber