If Zayo's pending purchase of AboveNet says anything, it's that those islands of underinvested fiber (metro, regional, or intercity) that were orphaned by the hundreds across the USA when the dotcom bubble burst are getting pretty darn scarce.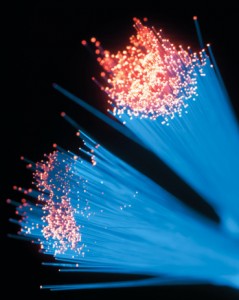 The mantra for years has been that the only way to make money in fiber was to let it go bankrupt first, and then buy it for pennies on the dollar – getting the asset to operate without spending the capex to build it.  A great idea, but one that only works out right when building fiber doesn't work economically the first time.
For many years now, people have been extending fiber networks with real capex in economically sustainable ways.  And by extending, I mean building new fiber routes from scratch.  Not everyone has proven their path to the pot of gold at the end of the rainbow of course, but overall the industry has figured out how this business model works and the demand to drive it forward really has finally arrived. The metro business came first, but regional fiber has been coming on strong as well due to twin needs of lower latency and greater route diversity and there is momentum starting to build even for the longhaul end of the spectrum.
The wave of consolidation across the USA over the past several years has left us with a relatively sparse field of healthier, aggressive national and regional competitors, with fewer and fewer holdouts still looking for their price.  There just aren't that many places to go anymore to buy fiber infrastructure anymore, just at a time when cloud computing and mobile data are poised to require so much more of it.
For instance, I have heard from multiple sources over the past few months that there are folks out there right now actively looking to buy national intercity US dark fiber, but can't find anything close to the price points we were seeing just a few years ago. Level 3 and CenturyLink have most of it, and they're very careful these days about who they sell it too, however they spin it publicly. Zayo still sells dark fiber where it has it, but their intercity footprint even after the AboveNet deal closes will not be national in the sense of dark fiber available to sell. AT&T, Verizon, and Sprint rarely even mention fiber anymore except when it comes to upgrading their gear to fit more bits into what they already have. About the only sizeable portion out there that is probably on the market is what Carl Icahn is sitting on, and whatever he does with it will surely benefit exactly one person (three guesses who).
What that means is that investors really need to start looking at the fiber sector differently. There is no glut hanging overhead, there is lots of room for metro and regional expansion, and there are cash flows available to fund new construction. And most importantly, there are no more cheap backdoor ways to invest in it.  The fiber wasteland is long gone.  Nowadays it's a gated community.
If you haven't already, please take our Reader Survey! Just 3 questions to help us better understand who is reading Telecom Ramblings so we can serve you better!
Categories:
Fiber Networks