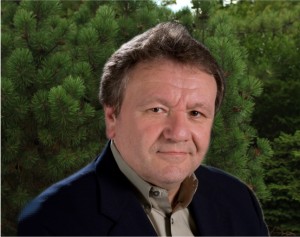 The carrier neutral collocation business just keeps on growing quarter after quarter, and with all the movement toward cloud-based services across the globe it seems very unlikely that trend will change anytime soon.  With us today to tell us more about TELEHOUSE America's position in this space and its plans for the future is Fred Cannone, Director of Sales and Marketing.
TR: The data center market has become increasingly complex, with some focusing on construction and real estate, some on pure collocation, some on interconnection, and some now on their own cloud services.  What is TELEHOUSE America's position in the food chain?
FC: TELEHOUSE at this time is truly a data center services provider, and one of the cornerstone features of a TELEHOUSE facility no matter where it is on the planet, is that it is carrier neutral, notwithstanding our KDDI ownership. The whole mission is to provide as broad and inclusive a communications capability as can be had, traditional colocation or dedicated data center suites, scalable IT support or managed services, facility engineering consulting and management.
TR: What is TELEHOUSE's relationship with Japanese telecommunications giant KDDI?
FC: TELEHOUSE is a privately held company, approximately 66% owned by KDDI, a distant 8% by AT&T, and the rest belongs to Japanese financial companies and one construction company.  The mission when created back in 1987 was to go build carrier neutral data centers around the world.  The first facility was actually our Teleport facility on Staten Island, which opened in 1989.
TR: You also operate several peering exchanges, e.g. NYIIX and LAIIX, how do these fit in to your model.
FC: These peering exchanges are a direct investment in TELEHOUSE America's carrier neutrality. In about 90% of TELEHOUSE facilities around the world, where permitted, there is some sort of exchange, whether ours or privately held.  The peering exchanges are supplementary to our model and we see them both as a convenient, cost saving network architecture enhancement for our direct customers, along with those colocating in other sites; and a central fixture that demonstrates our carrier neutrality.
TR: A year ago you bought a new facility in the Chelsea Center, how has that rollout gone?  What's next?
FC:  We didn't acquire the property itself, of course, we leased the space on the 7th floor that was previously a Lehman Brothers facility.  It did have to undergo reconstruction, which we took in phases.  Customers started moving in pretty quickly, and about 40% of the space is committed, so it's coming along  but still has quite a bit of space left to expand into.  The NOC rebuild is the last phase for now.
Any new phases will be to augment the power profile based on demand. The really convenient feature about the Chelsea facility is that it delivers a slightly higher standard power density capability than you typically find in Manhattan.
TR: How does TELEHOUSE view further expansion?  Do you prefer to build brand new facilities, or to repurpose existing ones like Chelsea? 
FC: We do both. In London, the new Telehouse West facility was brand new construction.  The Paris facility was a former munitions facility that had to be completely rebuilt, although the buildings had thick walls and there was a lot of power available.  So it depends on the market.  In Manhattan, a new build would be very expensive, but possible depending on the site's telecommunication and power profile.
TR: Will you be moving beyond New York City and Los Angeles?  What types of locations would interest TELEHOUSE?
FC: We do have interest in expanding beyond New York City and Los Angeles.  We had been looking in New Jersey and the West Coast for a little while now, for instance. The ideal location has to be close to a confluence of connectivity and have abundant power capacity.  Although we're capable of building a data center out in the middle of nowhere, it doesn't mean that we should of course.
TR: The cloud revolution is in full swing, will you be seeking to power the development of your customers' cloud efforts or will you be offering your own cloud services?
FC: Actually, we really want to do both.  We wish to continue being a data center resource for "cloud" services.  We want to service their interests, and are certainly doing so already.  Our clients are excellent at what they do, so why would we want to reinvent the wheel?  If anything, we may augment that capability in delivering it effectively in areas or forms underserved or as our clients wish, which may include using existing clients resources. Our philosophy is not necessarily to be the first to market, but to rationalize what's available in the marketplace.
But we also have been offering cloud services on our own or via partners, depending on geography. Where there is no strong presence or there is a requirement by our clients, we may offer public and private cloud solutions.
TR: How is the overall economy affecting the collocation business? 
FC:  I've seen a couple of cycles now; and there's no doubt that after the 2008 economic crisis, growth has been steady since 2010.  In 2011, we saw increased demand internationally above 2010, and in 2012 we continue to see the same.
TR: Is supply keeping pace with demand? 
FC:  Certainly demand is strong.  We see a lot of our competitors building out, and I haven't heard anyone complaining they can't fill a data center. But at some point we should expect some leveling off. At this time, it is a very competitive so we have not seen pricing spiking upward, so apparently demand is still outstripping supply.
This is due in part to wholesale space offerings, historically servicing the larger space and/or power requirements of single tenants, moving down closer to the retail market.
TR: Thank you for talking with Telecom Ramblings!
If you haven't already, please take our Reader Survey! Just 3 questions to help us better understand who is reading Telecom Ramblings so we can serve you better!
Categories:
Datacenter
·
Industry Spotlight