The need for raw speed in the financial vertical has apparently evolved to the point where wireless transport may find wider usage.  According to this article, which a friendly reader pointed out to me over the holiday weekend, wireless gear is increasingly being marketed for its low latency advantages.  In fact there is one firm, McKay Brothers, that says it is building a wireless NYC-Chicago link that will best the ultra-low latency fiber build of Spread Networks.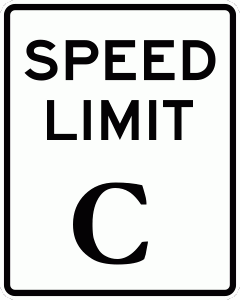 Wireless brings two big advantages to the latency game.  First, the signal travels significantly faster.  In glass light travels at only about 2/3 the speed of light in a vacuum, while in air the difference is relatively negligible.  Second, the signal doesn't have to travel along rights of way and can therefore go practically in a straight line – or more accurately along a great circle hugging the surface of the Earth with stations every 40 miles or so.  NYC-Chicago is just a little over 700 miles as the crow flies, and hence there are a significant number of milliseconds that can therefore be shaved off, in theory.
But there are drawbacks of course.  It is expensive, which means the economics behind those extra milliseconds or nanoseconds have to be not just very good but sustainable.  And it doesn't scale well to high bandwidth throughputs, both because of underlying technological and spectrum limitations.  There's only so much spectrum, and the wavelengths that are good for carrying lots of data don't travel as far or through objects or bad weather as well.  And if you're pushing the limits for latency you'll be cutting a few corners on reliability.
That's why you mostly see wireless links over shorter distances in the metro, where the latency advantages are the greatest and the limitations are less limiting, or in far flung locations where fiber is simply not available.  Nevertheless, the sustained interest in having the very lowest latency from the high-speed trading industry may have brought the necessary conditions into play for such a NYC-Chicago route to be feasible.  If you can use it just for the data that really needs to get there first, and having it first makes you lots of money and is backed up by fiber – then the economics just might work out quite well.
If you haven't already, please take our Reader Survey! Just 3 questions to help us better understand who is reading Telecom Ramblings so we can serve you better!
Categories:
Low Latency
·
Wireless