WiMAX operator and LTE hopeful clwr is wasting no time following up on last week's financing deal with Sprint Nextel (NYSE:S, news, filings). Clearwire said yesterday that it intends to sell up to $300M of its class A common stock in a public offering, with an additional $45M on tap for overflows. Of course, I strongly suspect that Clearwire will expand the offering if there is sufficient interest.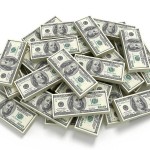 Sprint said last week that they would pitch in with up to $347M in funding if Clearwire can raise $400-700M for its switchover to LTE. A Bloomberg report says that they are planning to invest $295M in class B shares parallel to this particular equity offering.
With their common stock trading at above $2 again, now is obviously a better time to try this than two months ago when it was closer to $1 – but it still isn't a fun level at which to dilute. The open question here is just what Clearwire's stock is worth and who is going to buy more of it.
The negative case is that their operations still burn so much cash and any light at the end of the tunnel is as likely to be a competitive train as it is to be an exit. They've spent much of this year trying to put their house in order and on track to break-even EBITDA, but with all the uncertainty over Sprint and the conversion to LTE and the exit of the cables it's hard to have any visibility at all beyond a quarter.
But the positive case is that their spectrum holdings alone are worth far more than the company's $4B enterprise value, as suggested by last week's $2.3B sale of a much smaller amount of spectrum to Verizon. So even if the company spends all the money it is raising and never makes a dime, shareholders at these levels could possibly go home with more money in their pockets than they started just because of the rising value of spectrum.
The other source of funding for Clearwire's shift to LTE could obviously be that same spectrum, but they have not wanted to sell it thus far. One can understand why, as the spectrum is what would keep them in the game long term if their dream of becoming a true wholesale alternative ever makes it off the ground. Exchanging long term competitiveness for short term survival rarely turns out well.
So, does Clearwire get its funding in time for Christmas so it can build out LTE for Sprint starting with the New Year? I think they probably do, but of course this soap opera is far from over.
If you haven't already, please take our Reader Survey! Just 3 questions to help us better understand who is reading Telecom Ramblings so we can serve you better!
Categories:
Financials
·
Wireless