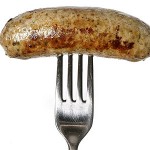 Yes, I know that AT&T could still win in court, or that they could find some magic formula of divestments that would let them eek their way through. But in practical terms, I think we may have passed over the hump of reasonability. Winning this battle may come at too high a cost, whether it be in changes to the deal, bridges burned along the way, or more importantly time lost that could have been spent implementing another strategy.
Opposition to the merger of AT&T and T-Mobile has been finding more and more public support. Late last week seven states joined the federal governmant's suit to halt the deal on competitive grounds: New York, California, Illinois, Massachussetts, Ohio, Pennsylvania, and Washington. AT&T says it's not worried, but what else are they going to say? The seven states piling on is a rather more substantial blow than they landed the day before with the letter to Obama from a group of Democrats led by North Carolina's Heath Shuler.
In fact, other reports over the weekend have AT&T in talks with smaller competitors like MetroPCS, LEAP, and yes even Sprint regarding asset sales that would make the deal more palatable. Those other carriers a) have little reason to want to help AT&T become more dominant (quite the opposite) b) lack the resources in most cases to make big moves right now, and c) have other problems right now competitively that there are better inorganic solutions for. Hence, any help AT&T gets on that front is not likely to come at a favorable price, and hence will lessen the attractiveness of the original deal.
Even if they do put together a divestment package that materially changes the status quo, it seems unlikely that the DOJ would back off.  They don't seem interested in improving the deal, they want to stop it.  Beating the government in court is possible, but there are other costs to that strategy than mere substantial legal fees.
The AT&T lobbying machine is running out of thumbs to stick in the dike. We're moving into a political season in which polarization will make it hard for them to put together a compromise.  The union support it has depended on has not supplied enough political cover on the left, and while the right may be on their side they don't actually care that much it seems. To put it another way, supporters of the deal aren't looking very motivated, while critics seem increasingly so.
So I think it's over in a practical sense, though I don't think AT&T can yet back down honorably. They'll keep fighting for a while yet, but I think that unless they make a lot of progress over the winter then this proposed deal won't make it past its first birthday.
If you haven't already, please take our Reader Survey! Just 3 questions to help us better understand who is reading Telecom Ramblings so we can serve you better!
Categories:
Mergers and Acquisitions
·
Wireless