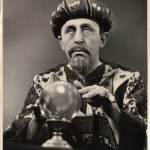 Level 3 and Global Crossing both report earnings on Wednesday morning, which of course is not a coincidence given their pending combination later this year.  Here's a quick preview of what to expect, or at least what I expect.
Level 3's Key: Show Us the Organic Growth

For Level 3 Communications (NYSE:LVLT, news, filings), the market's interest in the company's Q2 numbers and any Q3 guidance has very little to do with the merger and everything to do with a more immediate item on their agenda:  their current growth trend, its sustainability, and its potential acceleration.  Level 3's qualitative guidance is simply that Q2's growth in core network services will improve on what we saw in Q1.  Due to high incremental EBITDA margins, adjusted EBITDA ought to grow faster.  Meanwhile, free cash flow is forecast to be positive for Q2-Q4 in the aggregate but of those quarters Q2 is usually the weakest on cash flow.  All indications are that none of these are high hurdles this quarter.  However, the street isn't expecting them to do any better than eek past.  Despite my increasingly positive view of the company's strategic position and their ability to capitalize on it, I think the market is right to be cautious about the rate of acceleration in the short term.  Things always take longer than our internal clock eternally hopes, and hence my guess for the company's Q2 numbers is a minimal satisfaction of guidance:
$ in millions
Q2/10
Q3/10
Q4/10
Q1/11
Q2/11

(my estimate)

- Wholesale
342
343
347
351
356
- Large Enterprise & Federal
142
144
144
144
145
- Mid-Market
146
147
151
155
158
- Europe
69
75
78
79
80
Core Network Services Revenue
699
707
720
729
739
- Wholesale Voice
163
161
161
164
164
- Other
30
27
23
21
19
Total Communications Revenue
892
895
904
914
922
- Coal
16
17
17
15
15
Total Revenue
908
912
921
929
937
- Communications Cost of Revenue
358
353
352
357
360
- Communications Cash SG&A
324
325
330
332
334
Communications Adjusted EBITDA
209
216
222
225
230
Adjusted EPS
(0.10)
(0.10)
(0.09)
(0.12)
(0.10)
Capital Expenditures
104
133
117
115
115
Free Cash Flow
(19)
(63)
73

(115)

(25)-0
Of course, I hope to see more acceleration than that, but I must make them show me first.  But of course any news we do get about the merger will be important, especially any additional information about the timing of the close.  I just do not expect them to get specific just yet though, given the DOJ's second request and the many other items outside their control.
Global Crossing's Key:  Hold the Line
While the merger probably doesn't rank high in Level 3's perceived performance Wednesday, it's probably the only thing on the mind of the market when it comes to glbc.  When the quarter began, the company's stock price was at 14.  Currently it's just shy of 38, and surprise can only damage it.  So how not to surprise?  Stability or perhaps a little growth in the UK, the same or better in the US, and strength in Latin America - adding up to something that keeps them on track for guidance of 6-9% organic growth and EBITDA in the neighborhood of $425M+ for the year.
$ in millions
Q2/10
Q3/10
Q4/10
Q1/11
Q2/11

(my estimate)

- GCUK
113
112
128
113
114
- GC Impsat
134
145
151
148
152
- ROW
314
317
335
326
330
- Intersegment Eliminations
(6)
(6)
(12)
(8)
(8)
Total Invest & Grow
555
568
602
587
598
- Wholesale Voice
74
79
81
74
75
Total Revenue
630
648
683
661
673
- Cost of Revenue
431
440
452
456
461
- SG&A
106
99
110
121
112
OIBDA
93
109
121
84
100
Free Cash Flow
(13)
(1)
102
(93)
(25)-25
Capex & Capital Leases
63
43
64
52
 55
Categories:
Financials
·
Internet Backbones