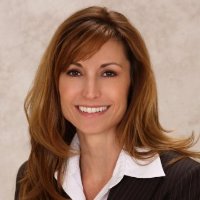 As it's World IPv6 Day, it seems like a good subject for an industry spotlight.  Not long ago I caught up with Teri Francis, NTT America's executive director of customer solutions for the Global IP Network Business Unit.  NTT runs one of the world's largest backbones, ranking #4 according to Renesys in 2010 and given trends since is surely #3 by now and will likely be #2 when the LVLT/GLBC deal goes through.   The company has been pushing the transition to IPv6 for a decade now.  With no further ado:
TR: Where does NTT America stand on IPv6 today?
TF: NTT has been an early adopter of IPv6, with first commercially availability in 2001.  We've been running native and tunnel capabilities since 2004. As of today, we have the world's largest commercial IPv6 network.  Over 70% of our peering ports are IPv6 enabled, and we have over 30% of our customer ports IPv6 enabled.
TR: Do many of your customers use IPv6 today?  Do they request it?
TF: We're definitely seeing an increase in customers requesting IPv6 on their ports.  But not so much uptick on actual IPv6 traffic on the network just yet.
TR: The transit networks seem to have been working with IPv6 for a long time, so who is holding things up?
TF: The transition to IPv6 is a little bit of a chicken and egg scenario so far.  The content providers need to transition to v6, as do the eyeball networks.  We're seeing gradual transition on both of those fronts.  But I think it's going to be an ongoing transition.
TR: Which end is moving more quickly right now?
TF: I think the adoption is happening faster on the service provider side than on the content side.  World IPv6 Day is going to be very interesting as a test to see where those roadblocks are.
TR: How are you participating in World IPv6 day?
TF: We're definitely hoping and trying to create awareness with World IPv6 Day coming up.  We've actually contacted all our customers that are IPv6 enabled and made them aware of it.  We've also extended offers to help them route their space.  What we're finding is that a lot of customers are IPv6 enabled but are not actually announcing it.  So we're taking proactive measures to help our customers along those lines.
TR: What effect do you think the recent announcement by APNIC of the last IPv4 block being utilized will have?
TF: We're hoping that it actually leads to more focus and adoption of IPv6.  We'll probably see some IP hoarding in the future, and the commercial market that seems to be coming out of the Microsoft/Nortel announcement may both help to drive further adoption.
TR: How long do you think it will take?
TF: I think it's going to be very gradual.  We're not seeing any killer application that will give us thrust to move to IPv6 in an expeditious manner.  I definitely think it will be several years.
TR: Thank you for talking with Telecom Ramblings!
If you haven't already, please take our Reader Survey! Just 3 questions to help us better understand who is reading Telecom Ramblings so we can serve you better!
Categories:
Industry Spotlight
·
Internet Backbones
·
Internet Traffic