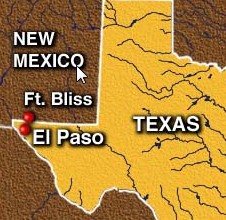 This week's dose of fiber-related Q4 earnings will come from TW Telecom (NASDAQ:TWTC, news, filings), who set the stage on Thursday by announcing a new multi-year contract to install and managed the internet, voice, and data needs of Fort Bliss down in the El Paso area.  With 25K active duty personnel and 100K when one includes families and civilians, it's a small city of its own.  Installation is supposed to be complete by May – quite soon.  This sort of contract is TW Telecom's bread and butter, and it probably foreshadows Tuesday morning's earnings release as being rather familiar as always: steady solid growth in both earnings and revenue with few surprises.  With that in mind, here's a quick preview of the likely Q4/2011 numbers in the context of the prior four quarters:
($ in millions)
Q4/09
Q1/10
Q2/10
Q3/10

Q4/10

(my estimate)

Total Revenue
$307.9
$311.2
$316.8
$320.3
$325.0
M-EBITDA
$113.9
$114.2
$114.4
$115.5
$118.5
M-EBITDA Margin
37.0%
36.7%
36.1%
36.1%
36.5%
Earnings per share
0.07
0.08
0.10
0.11
0.12
Revenue Churn
1.2%
0.9%
1.0%
1.1%
~1%
Capital Expenditures
$72.3
$80.9
$85.0
$77.8
$75
Free Cash Flow
$25.7
$17.5
$15.2
$23.8
positive
I'm a bit more optimistic than the street overall at the moment, as I expect revenue growth, M-EBITDA, and EPS to expand a bit more aggressively this quarter than they have recently.  But not by much, as the company's numbers nearly always fall within a narrow window, with both upside and downside surprises of any size being very rare.  One thing I will be looking for is an improved M-EBITDA margin number.  This usually peaks in Q4, and then falls a bit seasonally in the first half due to the timing of raises and other expenses.  The other thing I'll be looking for, as I always am, is any sign that TW Telecom is moving to a new higher growth phase – something double digit.  Steady and solid is great, but they have the physical assets, operations, and financial muscle to take it to another level.
If you haven't already, please take our Reader Survey! Just 3 questions to help us better understand who is reading Telecom Ramblings so we can serve you better!
Categories:
Financials
·
Metro fiber