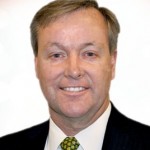 The metro fiber industry has long been one of the primary topics of this site, and I'm always looking for fresh material.  Today we have a special treat from a voice that doesn't often make it into public forums, that of Sunesys and Larry Coleman, it's President.  Sunesys is a division of the infrastructure construction group Quanta Services that specializes in leasing dark fiber and in E-Rate contracts hooking up schools.  They have an extremely dense footprint in the Philadelphia region, as well as a substantial presence in several other Tier 1 markets and in an assorted group of smaller communities as well.  Their revenues for Q3 were $28M, for annualized revenues of just over $100M.  Now on to the Q&A:
TR: Sunesys has several major Tier 1 metro markets but also some rings in Tier 4 markets such as in rural Ohio.  How did that come about, and what type of markets are your current focus?
LC: In the mid-2000s we looked at the E-Rate market and took many such contracts to see what the temperature was in different markets.  The Ohio markets are one-off, just because it's so rural.  Where we ended up focusing is the major metro markets of LA, Chicago, and Atlanta.  Philadelphia and Pittsburgh we've been in for 10+ years.  Our new efforts are in the Tier 1 markets, pushing the fringes of where we're at.  We grow by organically moving the density out, and we let the customers drive us.
TR: Which side of your business is strongest right now, E-Rate or dark fiber?
LC: It would be dark fiber right now.  E-rate has been a bit light over the last few years since the downturn – budgetary issues for state and local governments.  It will pick up again.
TR: Do you have any plans to expand your footprint into new markets?
LC: Right now we're sticking where we are, increasing density and pushing the geographic edges.  An example is Volusia County FL pushing  into Orlando. We do see opportunity in many other markets, but it's a matter of the scale and capital that you need to add additional markets.  We still see a lot of opportunity where we're at.
TR: In the past twelve months, there has been a flurry of M&A activity in the metro fiber business, but I haven't seen Sunesys's name come up often. How do you view the M&A
LC: We're always an acquirer based on value proposition.  However, in some of these deals we have been observers, simply because the multiples they are selling at are not conducive to our business model.
TR: So in the current environment, is it better to build or to buy?
LC: Since we're focusing on our markets, that answer is yes.  It's better to build than buy.  Now if we wanted to expand to where other metro providers serve, I would say their density, size, and time to market would mean you've got to look at buying.  But right now it's not in our growth strategy to pay those multiples to get into new markets.
TR: How has the consolidation that we have seen in the past year affected the competitive environment for Sunesys?
LC: We have not been affected in terms of competition.  In fact, in some cases it's helped our business because some of the buyers are people we have been dealing with for a while.
TR: How is the competitive market different in your newer Tier 1 markets as compared to Philadelphia?
LC: Honestly, our incumbent market of Philadelphia is so dense that it's on other providers to take market share from us because we're already built.  That's the crux of the matter.  If you have to go into somebody's market that's very densely built and build your own, you're going to be under water for a while until your network is dense enough.
Chicago is more competitive because so many people have built downtown and are all in the pathways that are available.  You can't just build everywhere downtown in a major city.  Atlanta though is different because you have quite a few metro providers in the downtown area, but we're more on the fringe in the suburban metro area and so we find ourselves where others aren't there as well.  But eventually we'll be building into Atlanta proper and there'll be more competition.
TR: How has the economy affected demand?
LC: The pipeline has not been as strong with the economy dipping, but it hasn't gone negative.  It continues to grow.
TR: Thank you for talking with Telecom Ramblings!
If you haven't already, please take our Reader Survey! Just 3 questions to help us better understand who is reading Telecom Ramblings so we can serve you better!
Categories:
Industry Spotlight
·
Metro fiber