This is a guest post by Alasdair Grant.  Alasdair is Principal of AC Grant & Associates, a Hong Kong based telecoms consultancy.  He is currently finalizing a 4th edition of Australian Telecommunications Regulation and preparing a research report on the NBN initiative.
Last week the Australian Government, bowing to public pressure, released the McKinsey/KPMG implementation study it had commissioned into the initiative it announced just over a year ago to build a US40 billion national broadband network.
Connecting 90% of Australia's 22 million citizens with local fibre at speeds of 100Mbps (with the remaining rural and outback inhabitants accessing a more modest 2 Mbps via fixed wireless and satellite solutions), the network – NBN Co – would take 8 years to build, be funded initially by a mixture of public and private capital (with the Government selling down its stake after 5 years), and provide services on a wholesale-only basis in order to promote a dynamic downstream environment.  These plans have attracted worldwide attention – even gifting the Communications Minister Stephen Conroy a commissionership on the UN's new Broadband Commission for Digital Development.
As expected of a Government-commissioned report, the McKinsey/KPMG study generally endorses the proposed technology solution, the business model and the price tag. T he main point of gentle dissent is on the funding side: rather than an up-front 50/50 public/private partnership, the report suggests that the start-up phase (until the network is substantially built and free cash flow secured) be funded entirely by government bonds, before approaching the capital and debt markets.  Before then, the report opines, private funds would simply be too expensive.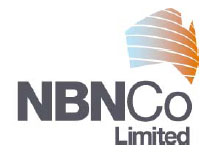 Although the NBN Co has been created, is staffing up and undertaking selected pilot projects (including in its ancillary objective of building regional backhaul in existing bottlenecks), much of the big picture about how the NBN will be built and operated remains opaque.  For although incumbent operator Telstra already connects every Australian home through a combination of coax, DSL and satellite – making it reasonable to assume that the ILEC would have a role to play in this nation building program – its government relations have been trending downwards over the past two decades (during which this erstwhile government department has progressively faced corporatization, competition, privatization and dominant carrier regulation), reaching a nadir under the recent management of ex-US West executive Sol Trujillo.
The Government had been sitting on a report prepared last year by the competition regulator which described Telstra as one of the most world's most horizontally and vertically integrated carriers.  These conditions, the regulator argued, had stifled consumer outcomes, so that despite Australia's wealth, stability and early-adopter inclinations, its broadband offerings – the equations of speed and price – have benchmarked poorly on the OECD totem pole.  After trying to negotiate structural separation (the report's key recommendation), the Government toyed with tendering for a greenfields network before advancing its own initiative cutting Telstra entirely out of the equation.
Except that it does not.  This is because, around the same time the Government announced the NBN initiative, it also introduced draft regulations requiring Telstra to either separate its network and retail operations or be forced to divest its cable TV business (which it monopolises) and be precluded from bidding for forthcoming 4G spectrum.  As it happens, one way of effecting separation would be for Telstra to sell its access network into the NBN Co.  Under that scenario, the NBN would take over the CAN, invest in fiber upgrades FiOS-style, and become a carrier neutral wholesale supplier to the market, including to Telstra's own retail operations.
But this is not to say that the Government has it all its own way, for it cannot implement this strategy without Telstra.  Despite its audacity, it does not make sense for Australia – a country with a land mass the size of the US mainland, but with one-fourteenth the population – to spend $4000 per household overbuilding an in situ network.  Having politically committed to this outcome, the Government must cut a deal with Telstra to secure their local network or, at the very least to access their holes and poles.  The need for this is not seriously questioned, and Telstra and the Government have been in closed-door negotiations for months, now rumoured to be apart only on price.
On the face of it, therefore, the high-level outcomes appear to be a fait accompli. But as always, the devil is in the detail.  Exactly what sort of "wholesale" services should NBN Co be required to offer (and will the Government back-track on this, as it has mooted)?  Is this network really future-proof, and is sufficient scope being allowed for wireless broadband?  Will replacing one vertically integrated monopolist with monopoly upstream and downstream providers (as will be the case across much of the geography) make much of a difference, and just how much monopoly rent will the NBN Co be allowed to collect?  And has Telstra really been outmanoeuvred?  This set of questions, yet to be raised by the fourth estate or addressed by the Government, is the small herd of elephants in the room.
If you haven't already, please take our Reader Survey! Just 3 questions to help us better understand who is reading Telecom Ramblings so we can serve you better!
Categories:
FTTH
·
Government Regulations
·
Guest Posts
·
ILECs, PTTs