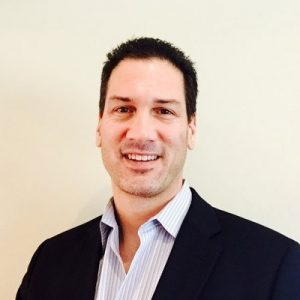 This Industry Viewpoint was authored by Eric Carrasquilla, SVP of Digital Engagement Solutions at CSG
For years, communications service providers (CSPs) and streaming services have poured time, funds, and resources into advanced and exciting products and offerings – from unique streaming content to the speeds of 5G – to maintain an edge with their customers. Now, however, we're seeing the old guard lose subscribers to competitors and new entrants, who have not only caught up to offer a similar portfolio to the same target customers but are also pushing the boundaries of what is possible for the future.
In a time when customer loyalty is as important, if not more so than customer acquisition, what can CSPs do to win in this crowded space? The answer is customer experience (CX).
According to Gartner, CX drives over two-thirds of customer loyalty, outperforming brand and price combined. To create truly extraordinary CX, streaming and telecommunications providers need to examine the full customer journey to remove points of friction and create stickier customer relationships.
Friction is a Loyalty-Killer
Customers' attention spans are getting shorter in digital channels with infinite choices. They want an "easy button." More specifically, they want a frictionless experience as they purchase a product, use a brand's service, or seek to resolve an issue. This includes not only the start of the customer journey, with content discovery and sign-up but also the purchasing experience and any hoops the customer is expected to jump through along the way. Less friction combined with a dynamite CX is an increasingly strategic high ground as the space commoditizes. Telecom operators need to understand where the friction exists within the customer's journey and work to eliminate it to create a simpler and more satisfying experience.
Journey analytics enable CSPs to evaluate and interpret where customers get stuck, so they can coordinate the next best action that will drive extraordinary experiences through less friction and faster time to resolution. On the flip side, being blind to friction and ignoring the setbacks customers are facing, in the end, will indefinitely increase customer drop-off and cord-cutting.
For example, journey analytics can reveal a cluster of paperless billing subscribers who are frequently late on a payment. From there, it can go deeper and identify a need for earlier and more frequent notifications on upcoming billing cycles and deadlines, to avoid customer frustration from missing a bill and getting a late notice.
Further, it is impossible to have smooth CX without an understanding of context and connecting the dots between lines of business. With the rise of bundling and the subscription economy, businesses need to be vigilant to connect data across offerings so that they understand the customer and their holistic journey across the brand rather than a siloed look within one part. When business units take a tunnel-vision perspective of the customer's experience, it's likely to create a choppy and repetitive customer journey that makes service use and issue resolution more difficult and frustrating for the customer.
To bridge the chasms between lines of business and go all-in on the customer journey, streaming and wireless providers need to go beyond the walls of the CX, marketing, and sales departments and enact enterprise-wide changes that benefit the customer journey.
CX as a Business Shift
Now that CX is the essential deciding factor for customers, communications service providers need to adapt their enterprise-wide strategy accordingly to make CX the centerpiece. For many companies, customer experience has always been considered a "marketing thing." However, as our world and many aspects of business continue to move towards digital, there is a massive opportunity to be had for organizations when they drive excellent customer experiences across their entire business. We have seen and will continue to see organizations prioritize customer experience as a key business priority and create more roles and departments focused on the analytics and execution of exceptional customer experiences. Looking ahead, the name of the game will be to eliminate siloes from the top down and have customer experience practices blend into every part of the business to generate greater customer loyalty.
In this era of digital transformation, customers expect a gold-standard experience across industries; if they have an extraordinary experience with a clothing brand, they'll expect the same quality from their telecommunications provider regardless of the underlying network complexities. To meet these high expectations and stay competitive, CSPs should focus on honing real-time decisioning and customer journey orchestration. For example, streaming services only have a few seconds to entice a user browsing for new content before they move on to a competitor's homepage. By restructuring the business to enable real-time action and adjustment, CSPs and streaming services will be able to deliver on customer expectations and retain subscribers for longer.
Another important business strategy for CX is the employee experience. The happier the person on the phone is talking to a customer, the happier the customer. Field service technicians and call center employees should be educated about brand messaging and positioning and given the tools to understand the customers they are interacting with. With a more all-encompassing and holistic view of the customer experience as well as more forward-looking journey management, operators will be able to pick up on the digital breadcrumbs their customer leaves behind to anticipate when they will be upset and prepare customer service employees with a clear path to resolution.
Finally, this is where technology investments come into play. Tools like conversational AI, customer journey orchestration software, and Web3 have all become essential to understanding context and intent, creating a more personalized and less repetitive journey, and speeding up time to resolution. And some companies are experimenting with advanced options: with a VR headset, customer service representatives can walk the customer step-by-step through issue resolution or product set-up.
Bundling to Create a Stickier Relationship
CSPs and the streaming industry were bundling services and offering subscriptions long before the subscription economy exploded; mastering that model makes for a healthy business strategy and customer journey. By upselling and cross-selling the customer in a personalized and helpful way and offering a suite of services from different partners and lines of business, telcos create more brand touchpoints and opportunities for engagement in the journey, making it less tempting for the customer to seek out a competitor.
When considering bundled offers, it is important to remember personalization. Upselling does not – and should not – need to be abrasive and "salesy." If a customer is over-paying for a service that would be cheaper in a bundle, reach out to the customer with the customized offer. If a particular streaming package seems to cater to the customer's interests based on behavioral data, the streaming service would gain points with the customer by flagging the offer most relevant to them. Customer journey analytics also help businesses understand which offers are irrelevant, repetitive, or unappealing to certain customers – don't offer deals to a customer you know won't be interested.
Beyond generating customer goodwill and better revenue, bundling provides more opportunities to understand and study the customer to predict future moves and understand satisfaction levels, enabling greater personalization across business units.
But beware of bundling without context. Take, for example, Comcast subscribers being offered a Ring doorbell as a part of a bundle. The doorbell installation and troubleshooting team should treat the customer with white glove, VIP service, understanding that they are spending hundreds of dollars every year on the bundle – rather than treating them like a one-time Ring doorbell purchaser. Additionally, when looking to resolve a service interruption issue with Comcast, the chat function or customer service employee on the line needs to understand when the customer also asks a question about their doorbell. When the customer journey is siloed within one business or the AI can't understand context and intent, the bundle can actually result in a choppier journey.
As soon as a customer encounters a shred of friction, they are inclined to bolt in the opposite direction. To come out on top and retain subscribers, streaming services and CSPs should focus on the customer journey across lines of business and identify the strongest opportunities to create stickiness in the customer relationship. By drawing customers in with more bundled services, examining the customer journey to remove points of friction, and folding CX into business strategy, communications operators will be able to retain, attract, and satisfy customers long-term.
If you haven't already, please take our Reader Survey! Just 3 questions to help us better understand who is reading Telecom Ramblings so we can serve you better!
Categories:
Big Data
·
Industry Viewpoint
·
Software