This Industry Viewpoint was authored by Robert Bianco, Vice President of Business Development, HYLAN 
As we pass the one-year mark of the coronavirus pandemic, there are hopeful signs of light at the end of the tunnel on both the public health and economic fronts.
Vaccine distribution is ramping up along with consumer demand and spending. But experts continue to express caution, warning that a full recovery is still months – if not years – away.
All signs indicate that the climb back to pre-recession employment levels will be slow. In the face of this challenge and in recognition of the elevated importance of reliable online access, which has been underscored by the pandemic, lawmakers must deploy every economic tool in their arsenal – especially the broad implementation of next-generation connectivity, known as 5G. 
The potential presented by 5G is on par with – if not greater than – the rise of wireless in the late 1990s or the advent of the "App Economy" in the late 2000s. According to the World Economic Forum, 5G will usher in a fourth industrial revolution that will transform the day-to-day lives of individuals, governments, small businesses, and corporations across a wide variety of industries. 
The broadband infrastructure and digital services needed to realize the power of 5G is expected to generate more than 4.6 million jobs through 2034 as part of a new wave of mobility and innovation and contribute billions in economic growth. Current 5G build-out engineering activities have created 106,000 jobs as of May this year, helping to offset the impact of the COVID-19 crisis.
The de Blasio administration has recognized the power and promise of 5G, announcing the opening of a long-awaited reservation period that will make an unprecedented 7,500 City street poles available for mobile carriers to build out their networks, mainly in underserved areas in the outer boroughs.
The mayor rightly noted that all New Yorkers, regardless of their zip code, deserve affordable and reliable online access, and pledged to make 2021 the "year of 5G" in New York City. Along with Department of Information Technology and Telecommunications Commissioner Jessica Tisch, the administration is leading the way in establishing forward-thinking policies that will set the City and its residents and businesses up for success in the so-called new normal for years to come.  
When it comes to statewide policies, however, we are in danger of falling seriously behind when it comes to 5G. In years past, the Governor has proposed a statewide small cell permitting plan that would speed and incentivize the deployment of the technology necessary to bring 5G to all corners of New York. That plan was not included in the current executive budget
There is still time for state lawmakers to address this oversight and include this proposal in the final budget deal, which is due in just a few short weeks on April 1. To do so will not only benefit residents and businesses who need online access for telecommuting and telehealth appointments, remote learning, and more; but will also generate much-needed jobs and revenue as the state continues its post-pandemic economic recovery.
Against the backdrop of the pandemic, the fifth generation of cellular network technology is being rolled out in New York City along with other cities across the U.S. and around the world as phones, devices and entire enterprises are slowly but surely becoming equipped with 5G capabilities. For Hylan, the path to that technology is inexorable – and how we get there is equally important. 
High-speed online access is more important than ever before, and it is crucial that today's connectivity advances lay the foundation for even greater advances tomorrow.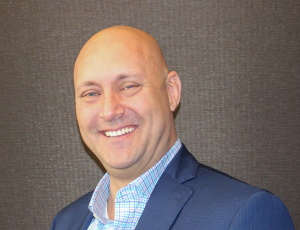 Hylan is a leading provider of full-service communications solutions for wireless, wireline and smart city municipal services in the tri-state region and across the United States.
If you haven't already, please take our Reader Survey! Just 3 questions to help us better understand who is reading Telecom Ramblings so we can serve you better!
Categories:
Engineering & Construction
·
Fiber Networks
·
Industry Viewpoint
·
Wireless