This Industry Viewpoint was authored by Chris Janson, Product Marketing Manager – Optical Networking for Nokia
Optical fiber is now prevalent in communications networks and is used to connect business, residential, and individual users. The backbone of these networks, including those using wireless access devices, is a fiber optic network, aggregating and transporting data. Fiber's huge information carrying capacity, combined with its relatively low cost and small physical size, have made it the backbone of modern communications.
Except for publicly funded programs to encourage broadband access, it is impractical for most enterprises in need of connectivity to construct their own fiber networks. That's because, planning, building, and operating a fiber plant requires a large capital investment, a long and often difficult planning cycle, in addition to on-going maintenance expenses. Obtaining rights-of-way, commissioning construction crews, and retaining maintenance services are all tasks best left to those with network building and operations expertise.
For these reasons, banks, insurance companies, healthcare providers, government agencies, and universities are all embracing what IDC called third-platform computing. Widely distributed, highly networked computing and storage resources allow any type of enterprise to engage with its customers, work with stakeholders, reach new markets, and better serve constituents. This has become an essential service for tech-savvy companies and governments that are embracing digital transformation. This transformation requires highly flexible, scalable, and economical network connectivity. For many enterprises, operating a private optical network that connects their facilities, corporate data centers, and cloud service providers offers the best solution.
What's dark about fiber?
Optical fiber installation began in earnest during the 1980s and 90s ― first in submarine networks and later to more efficiently connect telecommunications carriers' central offices. Since then, technologies have increased the practical capacity of optical fiber. Semiconductor lasers, fiber amplifiers, wavelength filters, and other advances have complemented improvements to optical fiber attenuation, making it viable to build enterprise networks for commercial use. For example, US carrier Sprint was among the first to have built a national fiber optic network and use it as the basis of its "pin drop" voice quality campaign. As Sprint put it, connections were so clear one could hear a pin drop. Indeed, that notion inspired Sprint's corporate logo.
Expecting that bandwidth demand would increase and that the cost of planning, obtaining rights-of-way, and constructing fiber routes would far exceed the actual cable cost, carriers began to overbuild fiber capacity. The logic was that, if one was building fiber plant, far more physical cable than needed initially should be put in place. Fiber routes in places such as New York City, Chicago, and San Francisco quickly had more capacity installed than any carrier needed. At the same time, optical transport technology continued to advance, allowing faster speeds on a single optical wavelength while enabling more and more wavelengths to be carried on a single optical strand.
The term "dark fiber" comes from the notion that traffic carrying fibers are lit when operational. By contrast, unused fibers are unlit ― dark, yet ready when needed. Dark fiber was quickly recognized as an asset by its owners. Initial uses were opportunistic. Large enterprises, for example, with offices along a fiber route were the first to lease fibers for connectivity to corporate-owned terminal equipment. These large enterprises tapped into a new revenue source from an otherwise dormant asset. On top of that, they also retained ownership of these fibers for future use.
More recently, mobile network operators (MNOs) have begun to use fiber to backhaul traffic from their cellular radio towers. As cellular networks evolve from 4G LTE to 5G, fiber use has increased to support higher cellular radio densities, which deliver higher capacity to the end user. Interestingly, when needed, many MNOs lease dark fiber from incumbent service providers, cable multi-service operators, and municipal networks. In some cases, dark fiber providers have constructed new fiber plants specifically to service the MNO market. The net result is the deepening of fiber penetration. This trend promises not only better mobile service coverage but also the availability of increased dark fiber for other purposes, such as enterprise connectivity.
Enterprise private optical networks
Anticipating the next ten years, all enterprises will need to include third-platform computing technologies as part of their strategic plans. Organizations that ignore the transformative potential of digital technologies, such as cloud services, advanced analytics, and the Internet of Things, risk missing product development opportunities, as well as new markets, and engaging more effectively with constituents. To fully leverage digital technologies, enterprises will need networks that are highly flexible, yet economical. Connectivity among operational locations, data centers, and offices will need to scale to meet the unique needs of each business.
A private optical network is an optical transport infrastructure dedicated to the enterprise that owns it. The enterprise may choose to construct and operate the network on its own, or use a systems integrator or service provider to do the heavy work. A private optical network is different from a shared network in that the enterprise decides when and where connectivity is established, which protocols are used ― all while retaining ultimate control.
The prevalence of dark fiber, together with the proximity of collocated data centers and disaggregated optical transport equipment, are putting private optical networks within reach of many enterprises. In the US, dark fiber can be economically leased in most metropolitan areas and in many smaller cities. Many dark fiber providers also operate collocated data centers where the enterprise can either locate its own storage equipment or access other cloud-based services. Often, an enterprise can lease fiber connectivity and data center space from a sole source.
In the coming years, these trends are likely to continue as service providers enhance their fiber networks and as the thirst for digital transformation grows. Indeed, dark fiber is a critical piece in the enterprise digital transformation journey.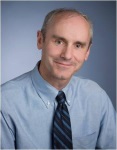 In his current role with Nokia, Chris Janson follows trends in optical networking technology and their application to finance, healthcare, utilities, government and educational customers. Mr. Janson has been a speaker at many conferences including Interop 2014, Internet2 annual technology meetings, and a 2015 series of executive forums sponsored by CenturyLink and CIO magazine. He has also shared his work through many webinars, written publications, on-line videos and articles. Mr. Janson also serves on the boards of directors of the Rural Telecommunications Congress and the non-profit OpenCape Corporation. He holds an MBA from Boston University and Bachelor of Science in engineering from Wentworth Institute of Technology.
If you haven't already, please take our Reader Survey! Just 3 questions to help us better understand who is reading Telecom Ramblings so we can serve you better!
Categories:
Fiber Networks
·
Fiber optic cable
·
Industry Viewpoint